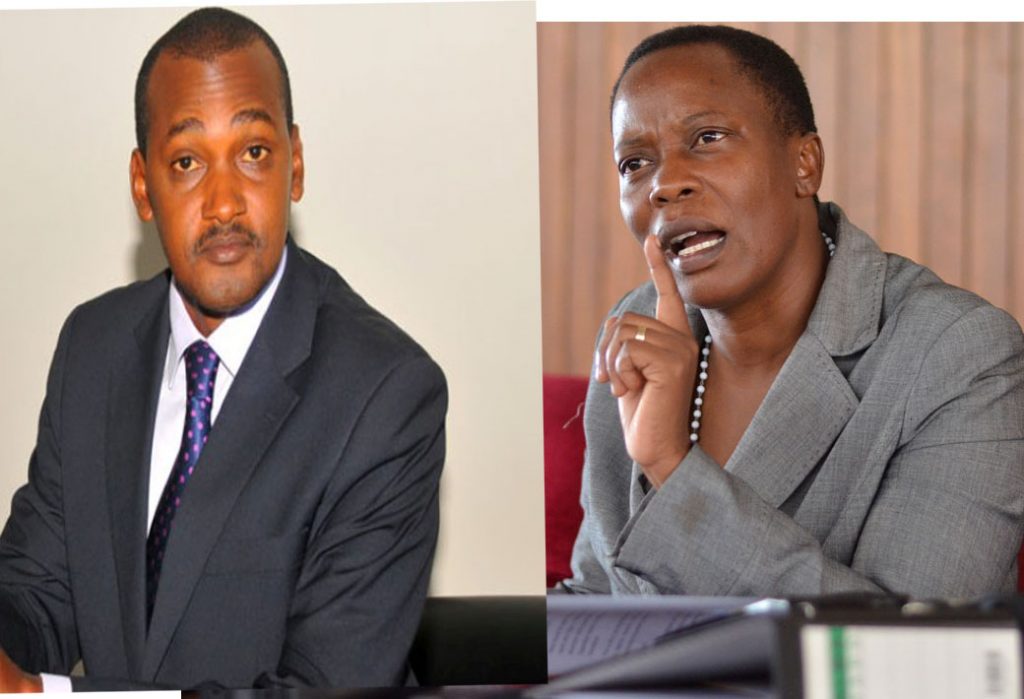 The Mukono Municipality Member of Parliament Hon. Betty Nambooze Bakireke has mocked her counterpart in the ruling party Hon. Frank Tumwebaze for allegedly sleeping on duty.
Speaking while appearing in a televised talkshow on Tuesday Morning, the shadow minister for Kampala and spokesperson in the People's Government bragged to have over shadowed the Minister of Information and National Guidance.
"Where is my Friend Kagigi, I think I have fully overshadowed him. Why is he silent now? Though sometimes I wonder whether government has something new to be talked about, but I still feel Minister Tumwebaze has disappeared." Nambooze said.
Nambooze added, "Now what if someone came to me asking how he/she can peacefully enter Rwanda, what can I reply? The Minister of information in Rwanda is always giving travel guidelines to their nationals but ours here is more silent than ever before."
This comment came following her response to president Museveni's State of Nations Address at the Kampala Serena Hotel where she described the entire speech as a copy and pasted one.
She said that some of the projects talked about have become monotonous like the famous Mukono-Katosi Road that appeared in close to five State of the Nations addresses.

Nambooze also revealed that president who was at least supposed to address the escalating security tensions in the country but its unfortunate that the full Fountain of Honour resorted to backbiting his opponents claiming as if it's the opposition that has contributed to his weaknesses in his leadership.