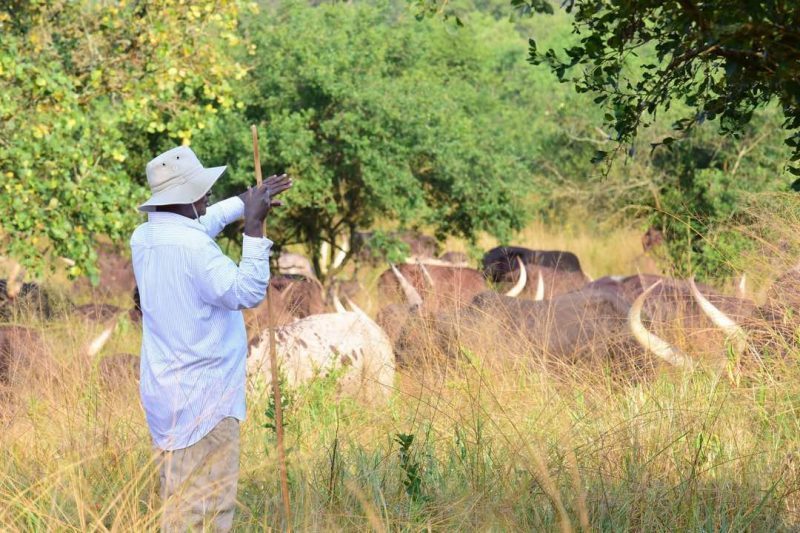 President Yoweri Kaguta Museveni has called upon Ugandans to embrance modern farming methods if they are to overcome poverty.
Speaking during the Budget reading session at the Kampala Serena Hotel, Museveni said this is important because we are now living in a modern world.
He added that People need money but its funny some are still sitting in tradition.
"My first contribution to my people the Banyankole was to wake them up to drop some aspects of tradition while embracing the good things about it. It's wrong not help our people to know that they are living in a modern world. I had to wake up the Ankole people for example on the custom of drinking milk without boiling it because milk contains organisms we can't see with the naked eye." Museveni said.
It should be noted that during the budget reading, the Finance Minister Hon. Matia Kasaija said that In order to further support commercialization of agriculture, the FY2019/20 budget will prioritize provision of storage facilities and linking farmers to agro-processing facilities to support agro-industrialization and provision of irrigation infrastructure.
" Uganda has made substantial progress towards achieving middle income status. Our economy has recovered, growing at 6% p.a over the last 6 years. Average income per person has increased to $800 per person. Quality of labor force has also improved." Matia said.

He added that In order to speed up industrial growth, the FY 2019/20 budget will, among others, establish the Industrial Skills Production Centre in Namanve.
The center (Industrial Skills Production Centre in Namanve) will provide skills development, innovation and knowledge transfer critical for researchers, industrialists, innovators and youth in particular.