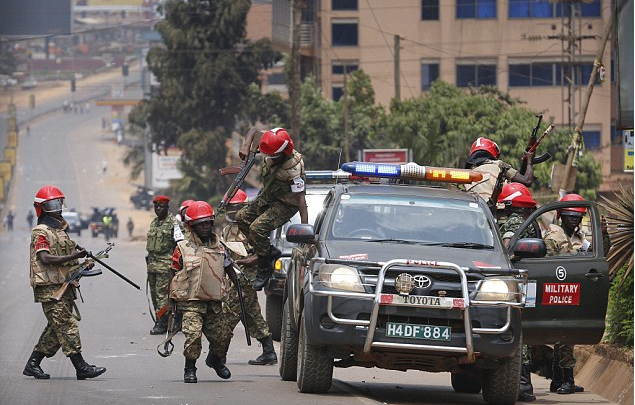 The head of the State House Anti-Corruption Unit Lt Col Edith Nakalema has explained why Bank of Uganda was raided.
According to a statement issued on Friday, Nakalema explains that her unit was invited by the Bank of Uganda Governor Tumusiime Mutebile to investigate a matter involving a recent procurement consignment.
She says that a number of senior Central Bank , Civil Aviation Authority and customs officials are being investigated.
It should be noted that on Wednesday, State House Anti-Corruption Unit has raided Bank of Uganda (BoU) arresting five directors in the ongoing corruption fight in government agencies.
According to security sources, the move to arrest the five was informed by whistleblower who informed the State House Anti-Corruption Unit about loss of huge monies getting lost at Entebbe International Airport upon arrival from German where the said cash had been printed illegally.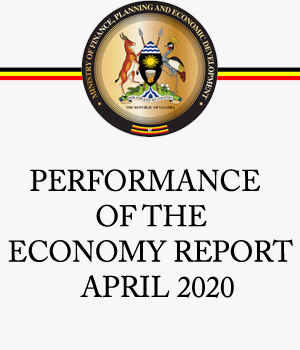 Its said that that upon getting to German, Dr. Barenzi and another officer allegedly printed money to a tune of Shs90 billion in excesses and some of the said Shs90 billion was used for purchasing goods which were as well loaded into the chartered plane.

However, upon landing at Entebbe International Airport where they were received by another team from BoU and the security team, the two officials ferried the pirates that contained the balance of the Shs90 billion into their own vehicles and drove to BoU.
Nevertheless, what is perturbing investigators is the fact that between Entebbe and Kampala, the balance of extra Shs90 billion never reached the coffers of BoU.
Sources say that what could have brought incident to light was the insistence by officials from Uganda Revenue Authority based at Entebbe International Airport to verify the bill of lading to know whether the extra Shs90 billion and bought items had been had been cleared by the Germans before the airplane departed for Entebbe.
Upon receiving the complaint from URA, BoU is said to have initiated its internal investigations on how the flight from German to Entebbe was flown and who was aboard, the exact amount cleared by the printing firm and other items.
The said directors include Barenzi, three other gentlemen and a lady; they were driven to Entebbe Airport under tight security where CCTV footage of the said was reviewed.
The team established some vital information before the said team travelled back to Kampala for further interrogation.
Sources say upon arrest and further interrogation, it has been established that top executives at BoU have been implicated in the scam that is likely to be the worst scandal to occur at BoU.
Investigators are also trying to establish how such big sums of money could be printed without the knowledge of the top leaders of the bank including both the Governor and his deputy.
However, it is understood that by the time of the incident, Governor Mutebile had sought for leave as he was seeking medical treatment abroad. It is said his deputy Dr. Louis Kasekende was in-charge. Governor Mutebile is said to be undergoing treatment at his Kololo home as for the last one month, he hasn't stepped in office.
Accordingly, Dr. Kasekende and other three directors have been lined up for questioning on how such magnitude of money could be printed without their knowledge and yet they are the final people to clear any printing of money.
The five directors have since Wednesday been quizzed by the combined team of investigators from both police and military and are currently held in incommunicado.