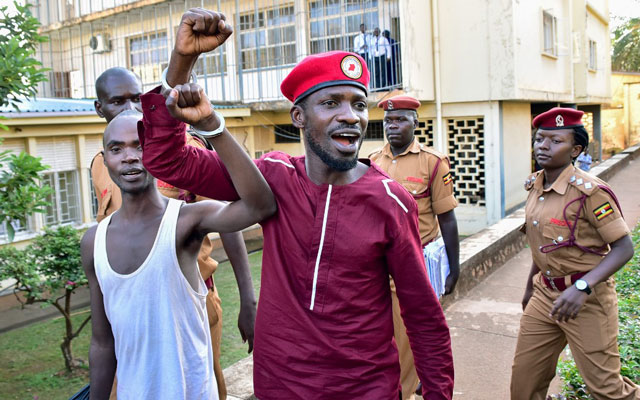 Kyadondo East Member of Parliament Hon. Kyagulanyi Robert Ssentamu has finally given his take on the ongoing investigations into the central bank of Uganda.
This follows the operation carried out by the State House Anti-corruption unit led by Lt. Col Edith Nakalema and the and head of Criminal Investigation Department, Assistant Inspector of Police Grace Akullo to investigate deeper illegal items entered the country without clearance.
Commenting on the Saga, Bobi Wine described Uganda as a Kleptocracy ( a government with corrupt leaders (kleptocrats) who use their power to exploit the people and natural resources of their own territory in order to extend their personal wealth and political powers).
The presidential hopeful stated that Uganda is rule by a class of thieves.
"This system involves embezzlement of funds at the expense of the wider population. A kleptocracy is a government ruled by corrupt politicians who use their political power to receive kickbacks, bribes, and special favors at the expense of the population. Kleptocrats may use political leverage to pass laws that enrich them and they usually circumvent the rule of law." Bobi wine Said.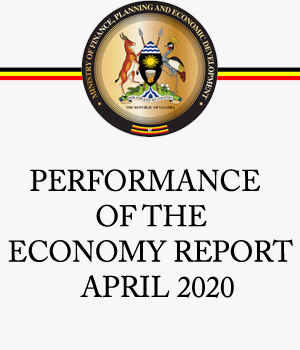 He added that as the vast majority of Ugandan citizens continue to struggle to even afford a decent meal and as poverty levels continue to rise, Bank of Uganda officials printed 90 billion shillings in excess and took it out of Entebbe airport for their personal use. No one knows for how long this has been going on!
"After 33 years in power, it is now an understatement to call president Museveni's government a mere dictatorship. It graduated from that stage a long time ago and is now a fully grown kleptocracy. Like it was in Zaire under Mobutu, government officials are stealing with reckless abandon- 'taamu egenda' style! Of course they have learnt from the best- the very head of state who treats the national treasury as his personal property! This is the real state of our nation. Oh Uganda, may God uphold thee!" Bobi Wine added.
It should be noted that another area of interest for the investigator is said to be the Shs478 billion that BoU claims to have used during the receivership of Crane Bank.
A probe by parliament's Committee on Commissions State Authorities and State Enterprises (COSASE) established that BoU officials over the years closed seven commercial banks without following guidelines.
They are believed to have connived to dupe some of the banks of their money. For instance some banks like cooperative bank, Greenland Bank and International Credit Bank had their assets sold at over 90 per cent discount even though some had valid documentation like land titles.
As the investigation continued, it was revealed that extra cash had been printed and was inserted on to the plane after the billing of lading had been cleared by the agents and the plane authority.
However, according to interrogators, the airplane authority came out first and apologized acknowledging that they had been duped by the two officials to load extra cash and items despite the clearance from the German authorities.
It is at this time that Director Malinga who had been on leave got involved because his name had been dragged in, accordingly, Mr. Malinga is said to have informed the Governor Emmanuel Mutebile about the incident and thereafter, the two agreed to brief the President and State House Anti-Corruption Unit.
Upon briefing the president, it is said he was furious about the incident and immediately directed that Lt. Col. Edith Nakalema and head of Criminal Investigation Department, Assistant Inspector of Police Grace Akullo investigate deeper to find out where the said balance of the Shs90 billion is and also established the motive by the culprits.