Sebei 0-2 Lango
Rwenzori 1-1 Tooro
Kampala 1-0 Busoga
Bugisu 2-3 Bukedi
Kigezi 2-0 Teso
Acholi 0-1 West Nile
Karamoja 1-0 Bunyoro
Ankole 0-2 Buganda
Matchday 4 of the 2019 FUFA Drum competition was successfully held over Saturday and Sunday.
A total of 16 goals were scored in the 8 matches played, an average of two goals per game.
On Saturday, there were two matches played and the rest played on a subsequent day.
Traveling Lango picked maximum points over Sebei with a convincing 2-o result after both goals were scored in the first half in a space of three minutes after the half-hour mark.
Moses Okabo gave the visitors the lead on 30 minutes before the man of the match, Allan Okello doubled the scores three minutes later.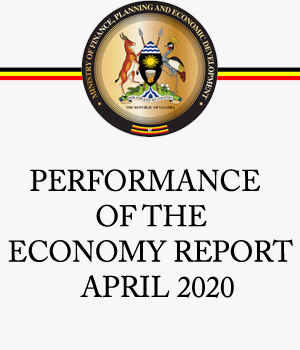 The second game held on Saturday witnessed Kampala earn their first victory of the campaign with a 1-0 slim win over Busoga at the Star Times Stadium, Lugogo.
Rwenzori and Tooro played to the only stalemate on matchday 4, each finding the back of the net once.
Yubu Bogere scored for Rwenzori and Kizito got Tooro's goal.
Fredson Gwoto, Ronald Musana and Isaac Kisujju were all on target for Bukedi.
Mawejje Muwada and Ibrahim Massa were on the score sheet for Bugisu.
Bukedi's John Revita, also the captain at Star Times Uganda Premier League club, Express FC was man of the match.

Away at the Kabale Municipal Stadium, Kigezi optimally utilized the home advantage winning 2-0 against Teso.
Clifford Rukanga powered the home side in a 26th-minute lead and Nickson Niwamanya added the second a minute inside the second half.
Kigezi's Sulaiman Kibalama was the man of the match.
In arguably the best-attended match of the weekend, Acholi lost 1-0 to rivals West Nile at the Pece Stadium in Gulu.
Maroons' forward Rashid Agau scored the priceless goal. KCCA's left back, Mustafa Kizza was named man of the match.
Karamoja earned a morale boosting 1-0 victory over Bunyoro in Moroto.
Juma Epuri scored lone strike in the historic win that left smiles flashing across the faces of many fans in the North East region.
Defending champions Buganda worked for a 2-0 win on the road away to Ankole.
Paul Ssekulima and Robert Ssentongo (penalty) gave maximum points to Buganda.
GuluSsekulima receives the man of the match accolade from Chris Kalibala as Lajan Livingstone looks onEvery man of the match is entitled to a plaque and a cash reward of Shs 100,000.
The tournament has attained cult status for its unquestionable ability to lure the populous and instant attention across the country.
It is run along the theme "Celebrating our Ancestry".