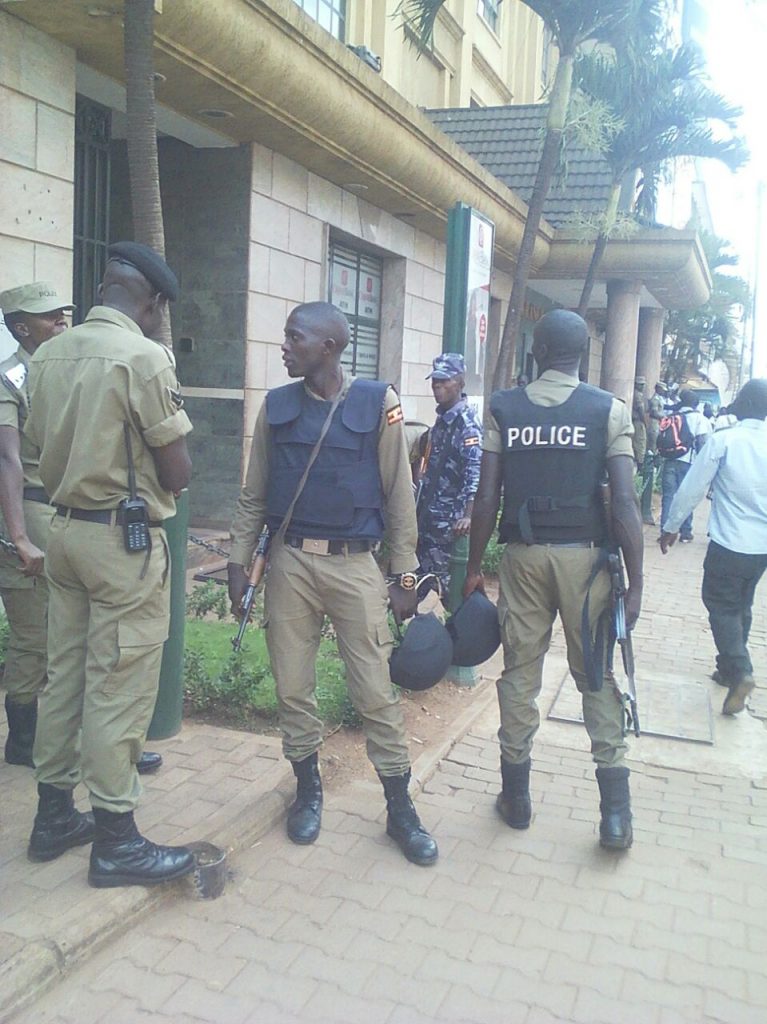 Yesterday, the Bank of Uganda officials implicated in 90 Billion scandal were rearrested on orders the Criminal Investigations Department of Police (CID) and sister agencies.
This was to effect the proper continuation of investigation into the allegedly printing of Shs90 billion.
According to our insider, it was revealed that some of the implicated top officials were plotting to escape from the country before the closure of the investigations, something that influenced AIGP Grace Akullo to command her boys to swing in action as soon as possible.
The rearrested officials include Ms. Caroline Nankabirwa, from procurement department, Simon Peter Zaribugire from currency department and Milton Opio, director security among others.
It should be noted the central bank is still battling a crisis where several of its officials are accused of illegally ordering the printing and smuggling of over shillings 90 billion in the country.
Though some government officials are fighting so hard to see that this scandal is killed and covered up, our highly credible source astatines that this issue of smuggling currency had for some years become a disease at the Jinja road based government regulatory arm.

It should be noted that prior controversial comments made some 'biased' officials, the Uganda police spokesperson Fred Enanga revealed that the investigations carriedout at some homes of the implicated officials, documents with information related to the special printing of more money were unleashed.
More information indicates that the Central Bank sent its officials to pick printed cash overseas and alerted Uganda Revenue Authority (URA) about a consignment that required fast clearance.
Sources indicated that the head of Mbale currency centre who was abruptly called to witness the offloading of BoU consignment became suspicious of the extra pallets and briefed BoU Governor Prof. Emmanuel Tumusiime-Mutebile.
But Tumusiime-Mutebile on Tuesday reiterated that there was no extra consignment containing printed money besides that which was officially sanctioned by the bank.
At the start of this term of office, it should be noted that the Fountain of Honor Gen. Yoweri Kaguta Museveni made it clear that he is working so hard to see all corrupt government officials are flawlessly cleaned under the theme he termed 'Kisanja Hakuna Mchezo'.
After receiving clues on the growth of bad elements (Kawukumi) in different government agencies like the Uganda Police and the Inspector General of Government (IGG) President unapologetically fired and arrested the Inspector General of Police Gen. Kale Kayihura and a few months later he appointed another parallel Anti- Corruption Unit attached directly to State House under the custodianship of Lt. Col. Edith Nakalema.
It should be noted that its this unit that effected the first arrest of the accused central bank officials and handed them over to the police.