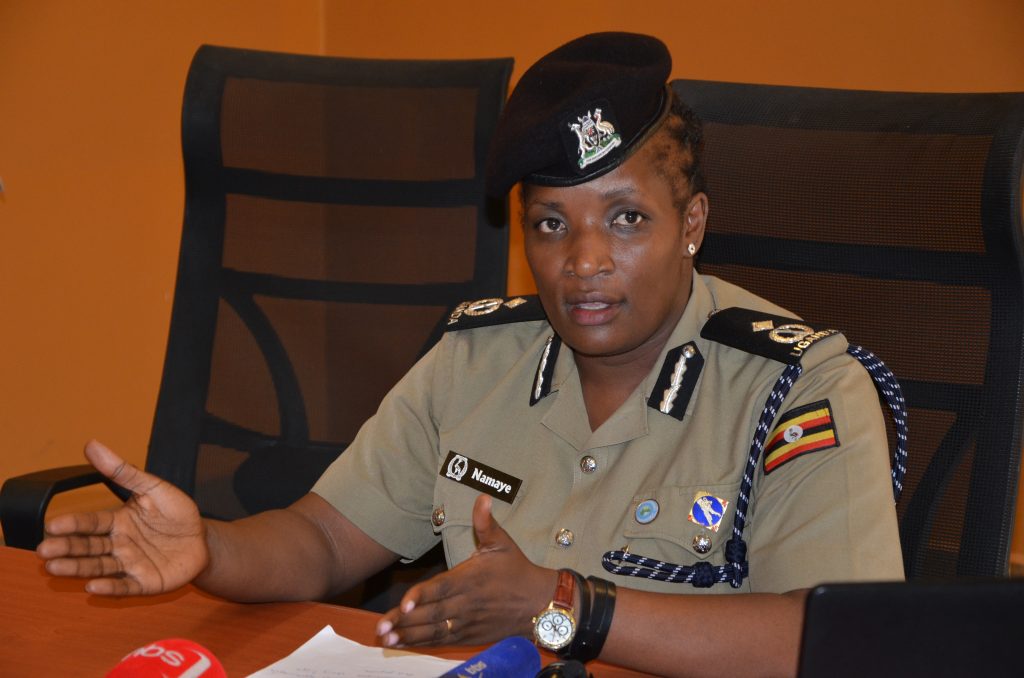 President Museveni has finally confirmed a total of 859 police officers who were passed out in the previous police pass out.
This is the first phase and we expect more cadet officers to be confirmed in the second phase
According to Uganda Police Deputy Spokesperson Polly Namaye, Over 4000 officers who included police cadets and Probation Police Constables were passed out in 2015 at the Police Training School in Kabalye, Masindi district but up to date had never been confirmed and recognized as fully serving officers of the Uganda Police Force.They had to undergo at most two years of probation.
"We congratulate all the officers who have been confirmed upon achieving this milestone. We also encourage them to continue exhibiting this spirit of national service and discipline in all their assignments. Two officers have been confirmed posthumously. We thank God for the service they rendered to the force from the time they were recruited. The Police force is happy to note that there has been mutual cooperation between members of the public and the force. We pledge that the officers who have been confirmed will continue to exhibit the same level of professionalism, or even better." Namaye noted.
In 2017, a whistle-blower wrote to the Inspectorate General of Government asking for investigations into the academic documents for some of the cadets which were alleged to have been forged.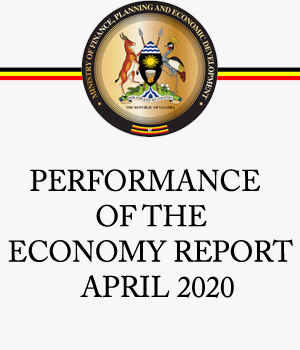 The latest development means the group is now fully recognized as serving police officers (civil servants) and can now be promoted to higher ranks.

See full list here.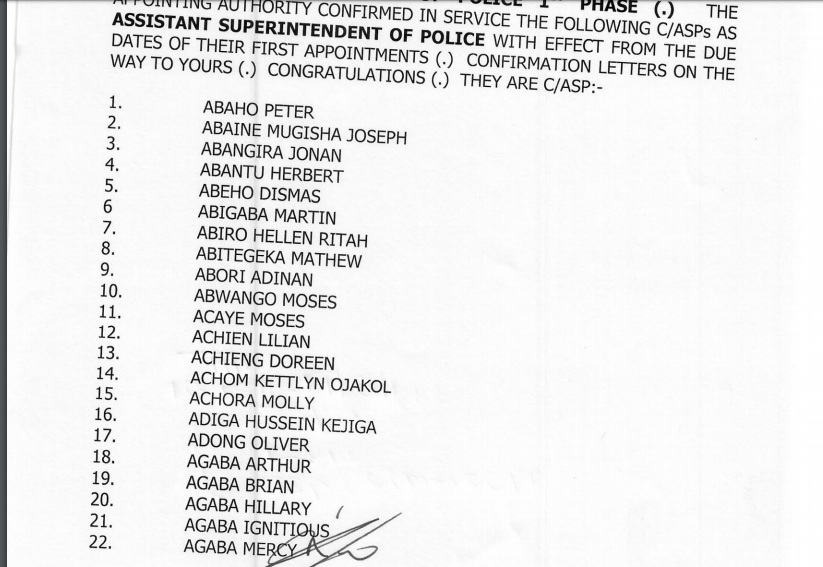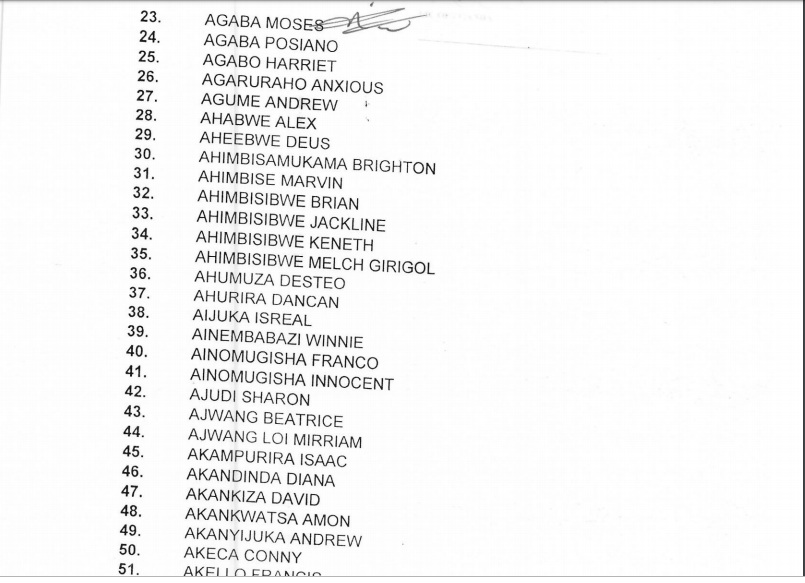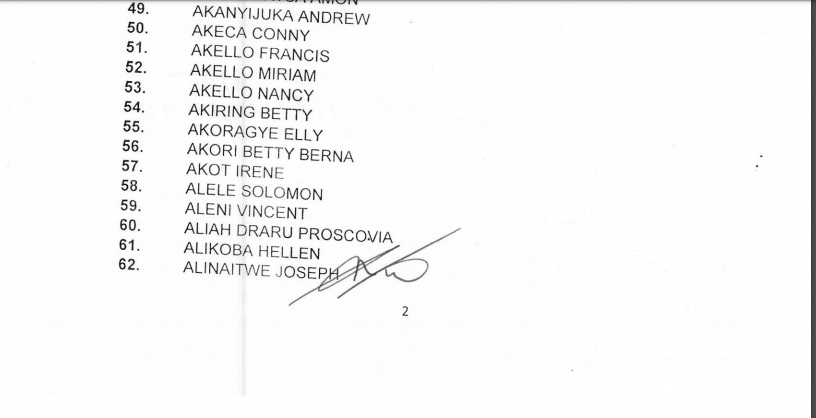 MORE NAMES IN THE PDF DOCUMENT HERE