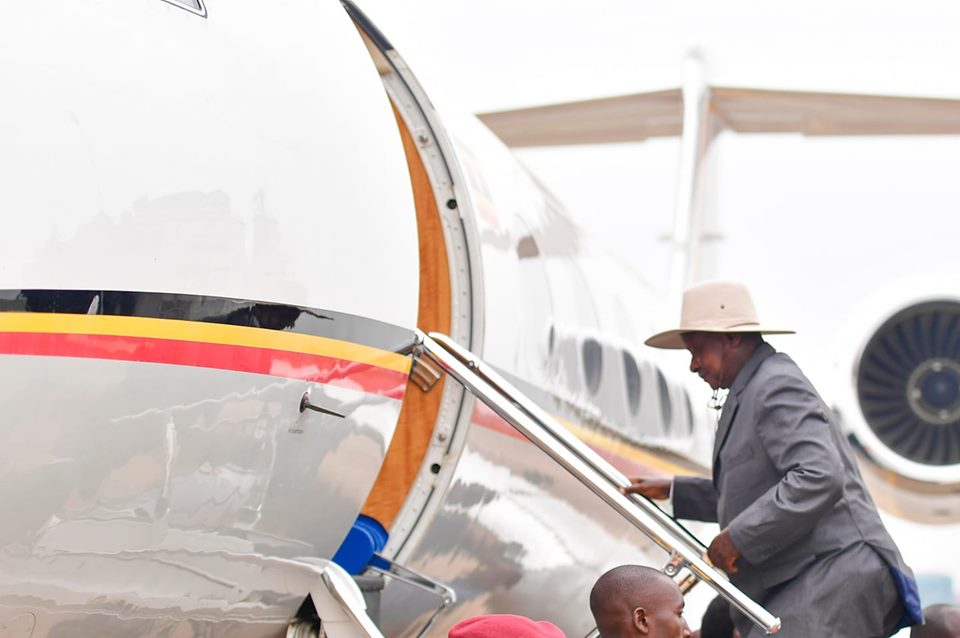 President Museveni is expected to arrive in China today (Monday) on a four-day working visit on invitation of the Chinese state authorities. On arrival, he will be received by Chinese govt officials & eight African ambassadors who lead the key AU blocs in China (ECOWAS, EAC, SADC etc).
President Museveni will, as a special guest, officially open the Coordinators Meeting of the Implementation of the Follow-up Actions of the Beijing FOCAC Summit. China last year hosted all African heads of state to a summit. This meeting, of ministers, tracks progress made since then. President Museveni will address it.
President Museveni will hold bilateral talks with his host, President Xi Xinping at the Great Hall of the People, in Beijing. The two leaders will witness signing of six agreements between their countries. Thereafter, the host will hold a dinner in honour of his guest.
President Museveni is also expected to visit Hunan Province, where he will be chief guest at the opening ceremony of the FIRST EVER China-Africa Economic and Trade Expo. Uganda is the chief exhibiter here.
Between these events, the President will hold several other meetings, largely with investors interested in bringing their resources to Uganda. They range from the fields of energy, agriculture, infrastructure, oil and gas, security, among others. More agreements will be signed in Hunan, bringing to over 10 the pacts that will be agreed to by the end of the visit.