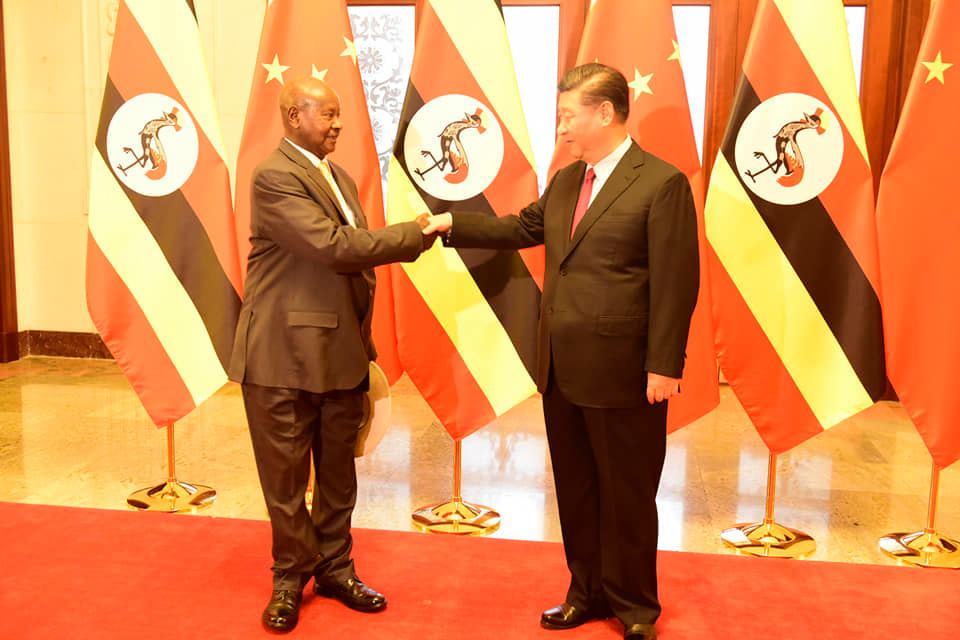 President Yoweri Kaguta Museveni today Met Chinese President, Xi Jinping, and held bilateral talks with him at the Great Hall of the People in Beijing.
Speaking during the prestigious gathering, Museveni thanked the government of China for the humble invite, thus asking him (Museveni) to officially open the follow-up meeting on the FOCAC resolutions.
"Besides their role in supporting our African liberation cause, I also thank the Chinese government, especially under President Jinping, for supporting Africa's development. In Uganda, China has helped us build two dams and set up industrial parks." Museveni said.
Museveni also witnessed the signing of several memoranda of understanding between our countries that will see our countries cooperate closely in the fields of foreign affairs, trade and economy.
"China is a reliable partner and we thank them." Museveni said.