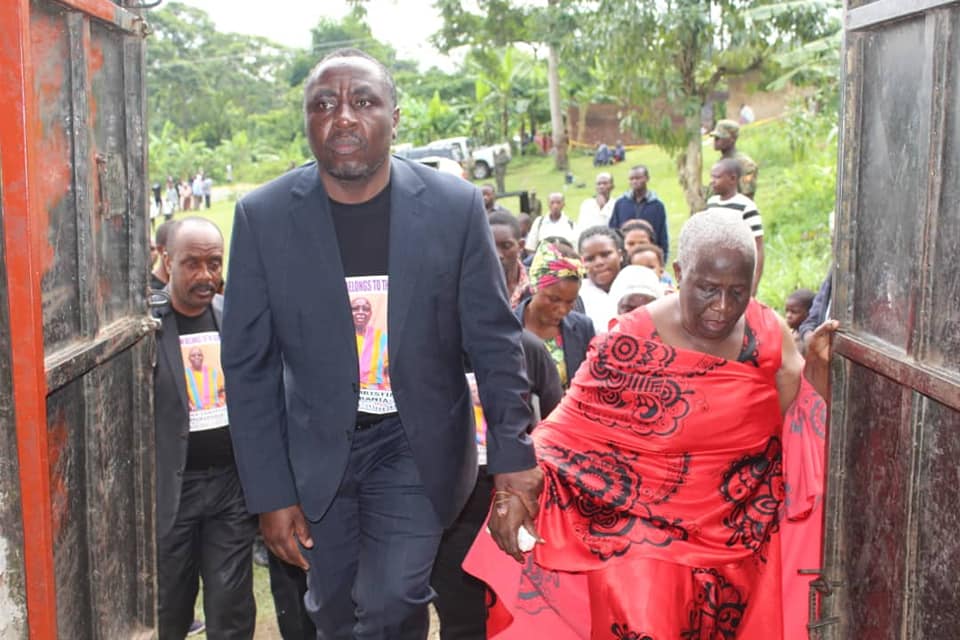 Greetings to you Hon. Christopher Kibanzanga from the Dream Team base hoping that this letter finds you in an average sober mind because it's still less than a month since you lost your mother. May her soul continue resting in perfect peace.
I understand you know well the contestation that cropped up immediately after your mother the Rwenzururu queen mother breathed her last in Kilembe mines hospital. But from your arguments and submissions about the same, I would like to bring a few things to your attention and will be happy if you can respond to the same and make the record straight.
Your first argument was that you wanted to bury your mother home in Bundibugyo in what you termed as back to the roots. Am not so sure if you were trying to mean Kasese is foreign to you and therefore would wish to know why Kasese was not foreign back then in 1996 when you started your political career from there.
Secondly, you argued that you couldn't allow elders who had humiliated your mother in life to man her burials and humiliate her even in death because you love her most. But Hon. Chris, in early 2000s, your mother was sorting people's coffee for her survival even when you were already a member of parliament. I don't know which kind of embarrassment is bigger than that of a rich son who allows his mother to do petty jobs for survival and am not so sure if this is the kind of love you claim you had for your mother.
While addressing mourners on her final send off in Bundibugyo, you said that while making your decision of "smuggling" your mother's body to Bundibugyo, it wasn't about which side was right, popular or legitimate, but it was about what you thought was right. Meaning you knew that what you had done was wrong, unpopular and illegitimate, please may I kindly know why in your wisdom you decided to do something you knew wasn't right?
You also busted out the kingdom under the leadership of your brother for having not organized a royal cemetery but you are a chief prince in the same kingdom and actually in an event where the king doesn't have a son, you are the immediate heir to the throne. So you who is in such capacity, what had you done about the same before apportioning the blame to others?

I read one of your submissions where you claim in Bundibugyo, your mother was buried by the Banya'rwenzururu while in Kasese your father was buried by Bakonzo.

May be I didn't understand your analogy but don't you think your trying to legitimize Tibamwenda's claims that the Rwenzururu establishment is different from the Bukonzo monarchy? If not so then are you trying to mean that Bundibugyo people are more of Rwenzururu than those of Kasese? And if so, where do you think such division would land the kingdom if it germinates and becomes popular?
How would you gain from the same?
Lastly but not least, you are becoming arrogant and for starters, if you inform or support the public how your mother is a cannibal, that doesn't save you. Unless or otherwise, a person in his right senses in your shoes should recall that there are 3 issues that must be accepted and therefore cannot be avoided.

1. You are part of the problem that we have by you being a member of that family you call confused ( and its clear you are the problem).
2. Unless if your memeory is such ineffective and short as one for a cockroach, you ought to recall that whatever personal achievements you have made are results from Rwenzururu blood.
3. You must recall that you are a minister because of Rwenzururu. (a bribe you took to betray your brother and the entire institution)
All your recent outbursts are suggesting that you are a total accident to the entire Rwenzururu and its people.

Time will tell.Waiting for your civil response to those concerns.
Yours truly,
Isande Atanazio.
The Dream Team.
Keeping The Hope Alive.
The Rwenzori Eagle Eye.
The Voice From The Peak.