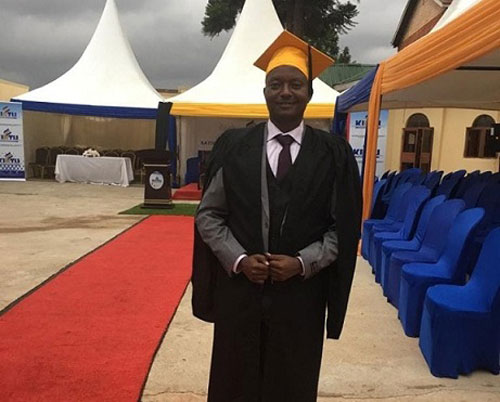 The House of Prayer Ministries International (HPMI) Senior Pastor Aloysius Bugingo has this morning gone against odds and elevated his academic caliber after graduating at Kayiwa International University (KINTU).
Pastor Bugingo graduated on Friday 28th June 2019 with a Certificate in Christian Culture Mentor-ship at the Balintuma road based center of excellence.
To many, this was a great surprise considering his tight schedule at Canaan land and Salt Media but he normally preaches about hard work and perseverance, Pastor Bugingo has given the best example to his flock and other city pastors that have become adamant when it comes to affairs of attaining education.
Bugingo was also been awarded by the University for his Academic Excellence and enormous contribution towards the development of the Pentecostal Church in Uganda.