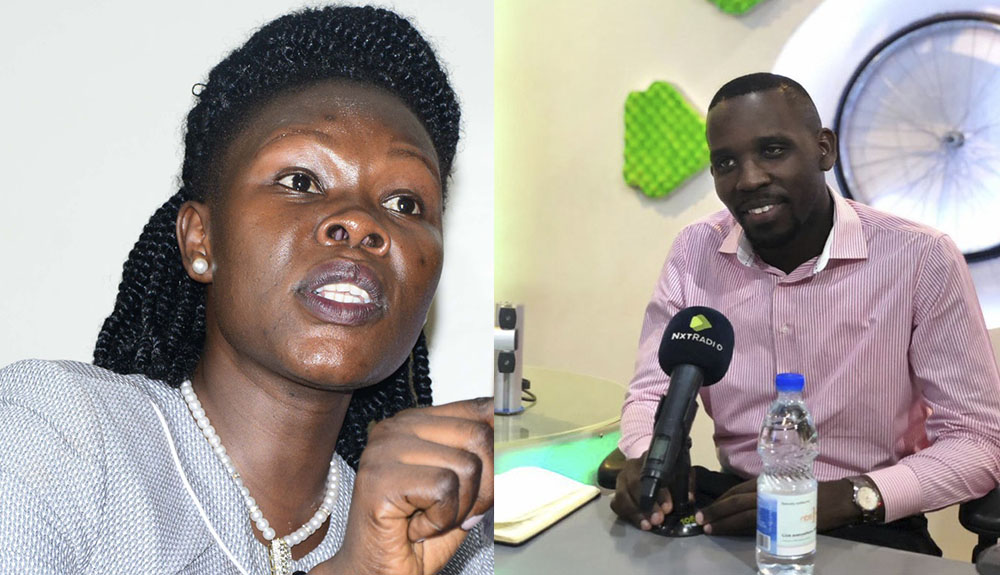 People Power Movement's National spokesperson Joel Ssenyonyi has joined the increasing numbers of Ugandans concerned about the manner in which the Uganda Telecom saga between Bemanya Twebaze and the State Minister for Privatization Hon. Evelyn Anite is being handled.
Ssenyonyi made these comments while appearing on NXT Radio during the weekend where he accused the minster for writing a fake letter.
"Anite's letter was poorly written. I read it and my eyes were hurting!" Joel stated.
He added that though there is a problem with the company administrator intentionally delaying the UTL audit process, Joel says there is still need of government official to learn how to do things in the right way.
The former NTV News says there is a big clash simply because some government officials what to own Uganda Telecom.
"Everybody thinks they're very powerful. There are people who want to have Uganda telecom to themselves, that is why we see this clash." Ssenyonyi said.

These comments come just a day after the Deputy Attorney General Hon. Mwesigwa Rukutana challenged the State Minister of privatization Hon. Anite to know her levels and leave alone issues of Uganda Telecom for the court to handle them.
Rukutana who was responding to Anitte's letter that was calling for the sacking of UTL boss, he revealed that Mr. Bemanya has no way he can be removed when the law doesn't fault him.
"I have studied the law and facts relating to the matter, and from the evidence available to me, I have not found any fault on the part of the administrator that warrants his removal." Rukutana's letter read.
It should be noted that during the plenary sitting on Thursday, 20 June 2019, Minister Anite stated that Government has no control over the management of Uganda Telecom Limited (UTL) something that raised a lot of mixed reactions from both government and the general public.