Government Chief Whip, Ruth Nankabirwa has said it was about time Ugandans moved on from debate on who will succeed President Yoweri Museveni saying NRM isn't barren and the children in the party are not planning to fight their elders but rather wait for their time to rise to power.
Nankabirwa made the remarks while meeting with journalists at Parliament. Asked why NRM is silent on debating the party chairman's succession, Nankabirwa said there is no need for that debate because the off springs in NRM aren't vultures waiting for the death of their parents to take over power.
"NRM isn't barren, we have produced people who respect their elders, who don't plan to kill their parents so that they can become heirs," Nankabirwa said.
Asked if NRM has already identified successor among the children, Nankabirwa said; "NRM has children who are learning from their parents once the parents are no longer there, we know who is stepping in, there could be a thousand of them but we have capacity to say no, you abandoned us."
Nankabirwa who doubles as Kiboga Woman MP defended NRM's decision to keep Museveni at the helm of NRM leadership arguing Uganda hasn't attained full African integration, a vision they share with President Museveni.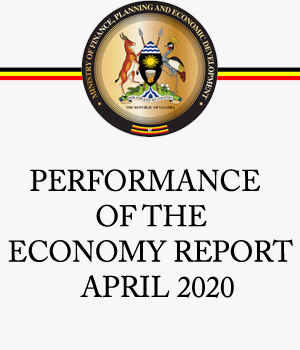 "Unfortunately, some people just see Uganda, they are just seeing the boundaries of Uganda but for us we are beyond Uganda, we want somebody who will take us to a solid Africa, real pan Africanism where we go and tussle it out with the other world. For us our President isn't only President for Uganda, he is a real President who helps stranded countries, the President who gives ideas about North and South Korea when the rest are planning sanctions."

President Museveni took over power in 1986 and his critiques have castigated him for holding onto power for over three decades with no signs of naming successor, something they say would be catastrophic upon his departure from Uganda's political scene.