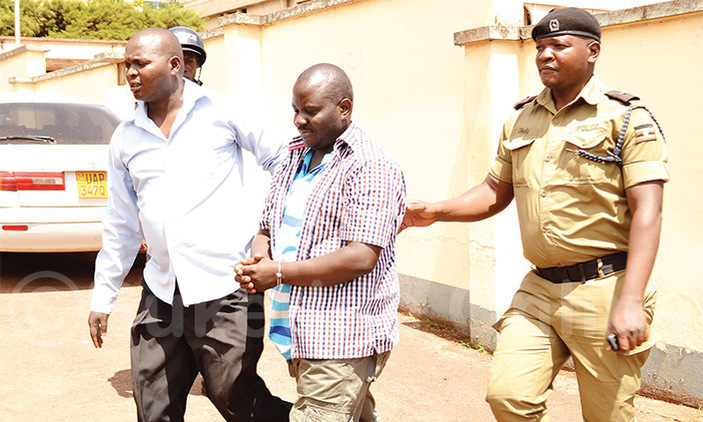 Court has this afternoon sentenced the proprietor of Pine Car Bond, Muhammad Ssebuufu 40 years in jail for the murder of Betty Katushabe.
This was after Ssebufu was found guilty of murdering Katushabe, a business woman, over a Shs9 million debt.
After delivering the sentence, Ssebuufu pleaded for a fair punishment due to his worsening health conditions and being the only bread winner for over 68 dependants.
But only implored him to appeal if he is dissatisfied with the ruling that favored Katushabe who was tortured to death on October 23, 2015 over a car debt she could not readily pay to Ssebuufu.
Prosecution proved to court that was presided over by Justice Flavia Anglin Senoga, that Ssebuufu and his eight co-accused guilty of murder, aggravated robbery and kidnap.
Prosecution led by Mr Alex Ojok, a state prosecutor, placed the all the accused at the scene of crime.

Prosecution also proved that the convicts deceived Katusabe into believing that they would settle the debt matter at Pine Car Bond but when she went there, the convicts assaulted her with sticks, a panga and other objects leading to her death.
Katushabe bought a car from Pine Car bond at Shs13 million but she paid only Shs5 million leaving a balance of Shs9 million.