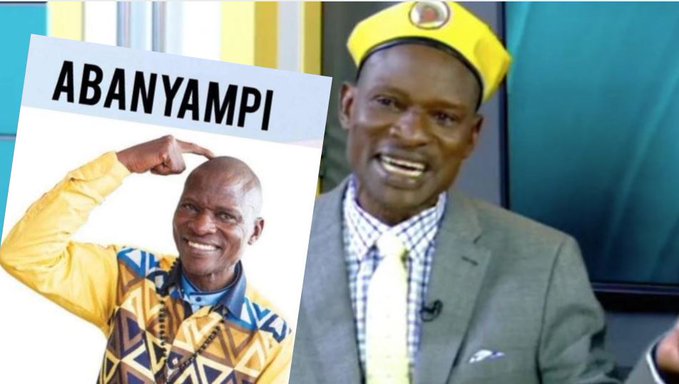 Senior presidential advisor Tamale Mirundi has condemned the Judiciary for continued mockery of Justice.
Speaking while appearing on NBS television early this morning, Tamale said that it was unfair for slapping Pine Car Bond Proprietor Muhammad Ssebuufu with such a huge sentence.
Tamale added that the judiciary has on several occasions become segregative as far as awarding justice is concerned citing an example of former Kampala DPC Aaron Baguma who was acquitted even before the cases was climaxed.
Aaron Baguma is the police who allegedly commanded the team that arrested Dorah Katushabe from her home before she met her death in the hands of Ssebuufu and 6 others.     
Tamale Mirundi also noted that if the Judge did yesterday's action to have Ssebuufu as an example others, then its more like spraying a perfume to a dead body since the entire country is penetrated by mafia.
"It is very scary that this network of thieves have representatives in State House. I might not go there if you tell me the president is calling me. This government cannot reinvent itself because mafias are everywhere." Tamale said adding that there are plans to steal and takeover Ssebuufu's multimillion businesses.

He says logically its not wise to imprison a man who is a bread winner for over 200 people 40 years because such decisions do nothing but crippling national security and economy, wondering where Ssebuufu's employees will go.
The proprietor of Pine Car Bond, Muhammad Ssebuufu and six others were yesterday sentenced to 40years each, and ordered to pay 100 million UGX as compensation to late Donah Betty Katushabe family for the impunity and despicable act in which they committed the offence.
Ssebuufu is accused of torturing to death businesswoman Donah Betty Katusabe over a 9 million UGX car purchase debt.
Lwanga Steven the 8th convict, and special hire driver who picked the deceased from her home to meet her death, has been convicted for a lesser offence of being an accessory after an act, and has been sentenced to 7years imprisonment.
Katushabe was tortured to death on October 23, 2015 over a car debt she could not readily pay to Ssebuufu.
Katushabe bought a car from Pine Car bond at Shs13 million but she paid only Shs5 million leaving a balance of Shs9 million.