The state Minister for privatization Hon. Evelyn must be cursing the 'gods' that influenced to go bare knuckles with the Uganda Telecom administrator Mr. Twebabze Bemanya.
As she was pleading with the president Yoweri Kaguta Museveni to reign over the clashes, Mr. Bemanya's URSB contract 9 months earlier.
This comes just days after President Yoweri Museveni wrote to Justice Minister Kahinda Otafire, warning that no action should be taken on Uganda Telecom Ltd (UTL), without Cabinet approval.
"As I have guided on several occasions, given the strategic importance of UTL to the economy, government has been in the process of identifying a suitable investor to partner with to revamp UTL as opposed to divesting it. The above position was also taken by Cabinet," Museveni said.
"Therefore, no action contrary to Cabinet's position should be taken. Further, Cabinet must always be consulted on any investment or related decisions concerning UTL before they are taken."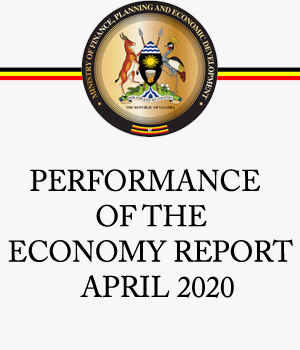 Otafiire has now written to the administrator of Administrator of Uganda Telecom Limited Bemanya Twebaze, who is from the Uganda Registration Services Bureau (URSB), to expedite the search for a strategic investor.

State minister for investment Evelyn Anite had in the past month attempted to have the administrator Bemanya Twebaze replaced, despite opposition from the Attorney General's office.
In a letter dated June 26, 2019, Anite directed the Attorney General to apply to the court for orders replacing Bemanya Twebaze as the Administrator of Uganda Telecom Limited (UTL). On Friday, The Deputy Attorney General Mwesigwa Rukutana disregarded the directive saying that the Finance Minister has no supervisory powers over the Administrator.
Bemanya was appointed Administrator of UTL following the exit of Ucom Limited, a Libyan owned firm that owned 69 per cent shares in March 2017. He entered into an Administration Deed and the shareholders ceded.
Early this week, the Attorney General William Byaruhanga also advised that there cannot be an audit of the administrators' activities in Uganda Telecom Limited until the administration process elapses.
According to a letter addressed to the Minister of Finance, Byaruhanga says the administrator Bemanya Twebaze is only bound to make reports on the progress of administration to the creditors of the company and furnish copies to court, the official receiver and the registrar of companies.
The latest communication comes at the backdrop of letters by state minister for investment Anite stating that the government has encountered considerable difficulty dealing with the Administrator and completely lost confidence in his ability to continue serving the role.