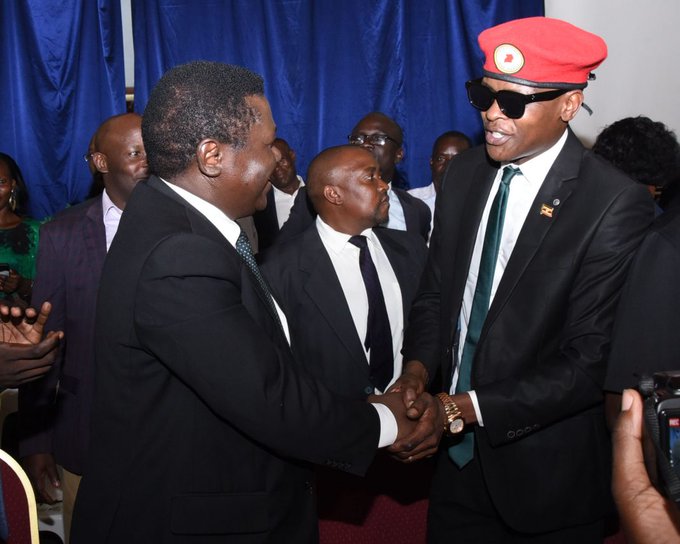 The Opposition Democratic Party (DP) president General Hon. Norbert Mao has scoffed at haters talking ill about recruitment of celebrated singer Jose Chameleon aka Joseph Mayanja.
This follows the rumours circulating indicating that Jose Chameleon recruitment is aimed at fighting Kyadondo East Member of Parliament Mr Robert Kyagulanyi Ssentamu aka Bobi Wine.
Speaking during a press conference for the Bloc, a coalition of several political parties and activists, Mr Norbert Mao, said that some people spend a lot of time spreading lies that the DP Bloc recruited Chameleon to fight Bobi Wine, saying all that is empty speculation.
"We do not need to sign an agreement to show that we are in the same struggle with Bobi Wine because, all along, we have been moving together and since he was been banned from holding music concerts, we have been giving him a platform to address his people," Mr Mao said.
Mr Mao said that they are disappointed with party members who did not appreciate the effort made by the DP Bloc to recruit Chameleon because "he is a big fish and a prominent person".
"We do not want people to start tarnishing Chameleon's name that he is a mole from the ruling National Resistance Movement, after all, many people have been defecting from that ruling party join DP," he said.

Last week, DP announced that Chameleon had been enrolled as a party member, registered under No. 0011650 and immediately appointed as a national mobiliser by Mr Mao.