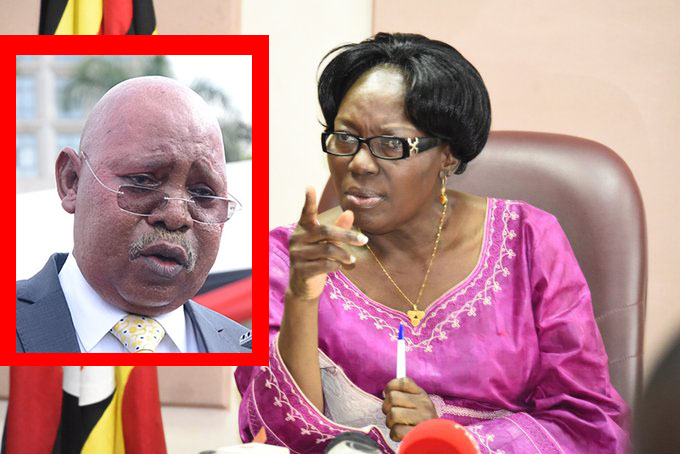 The Minister of Internal Affairs, Gen Jeje Odongo has been directed by Parliament to explain the current wave of insecurity and what government is doing about it.
The Speaker of Parliament, Rebecca Kadaga, tasked the minister to make a statement after hon Luttamuguzi Ssemakula raised the matter of the recent killings of mobile money agents and boda boda riders.

Gomba West MP, Hon Robinah Rwakoojo also expressed concern about the killings of boda boda riders.

"The motorcycle owners are killed and their bodies dismembered. The police and ministry of internal affairs should take action,"she said.

Rising on a matter of national importance, Tuesday, 9 July 2019 during plenary, Hon. Robinah Rwakoojo (Gomba West) and Hon. Paulson Lutamaguzi (Nakaseke South) cited incidents where their constituents had been robbed and killed.

Lutamaguzi said government has spent a lot of money on surveillance cameras (CCTV) which were procured to help curb crime.


"Mobile money operators work in fear; they close shop early for fear of being killed. Can we get an explanation from the Minister of Internal affairs [as to] why these cameras are not working?" he asked.

The Speaker in response said the minister of Internal Affairs should bring a statement explaining the killings.

"The minister should bring a statement next week on Tuesday explaining the rising spate of killings in the city despite government's astronomical investment in installations of CCTV [cameras] in Kampala," she said.

Kadaga added that while preparing the statement, Gen. Odongo could consider proposing a waiver on taxes on CCTV cameras.