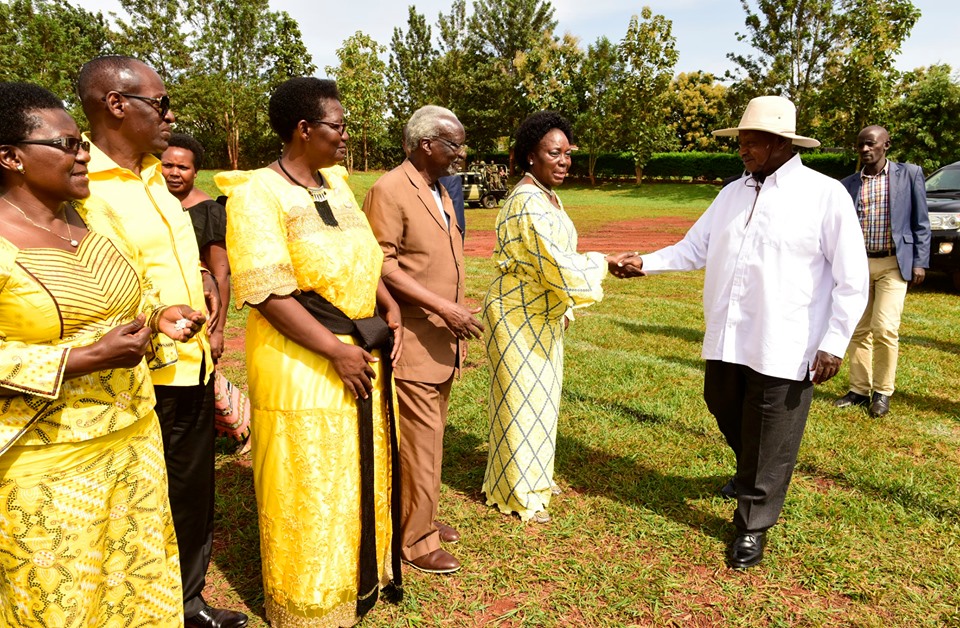 President Museveni held an interactive meeting with over 3000 leaders from Busoga sub region at Dam waters play ground, Jinja Municipality.
"The meeting with leaders is important because I know leadership comes with many responsibilities. Leadership is like being a doctor, you must diagnose the disease of the patient. Therefore, the political leaders are the social economic doctors." Museveni Siad.
Museveni added that he reiterated his message of shifting from subsistence farming to commercial farming. However, this should be done calculatedly.
"Some of the activities that can make money on a large scale include; Sugarcane growing, cotton, rearing of local breeds of cattle. We should also avoid land fragmentation. In the modern world, families survive through inheritance, registering a family company and then share production according to the percentage of shares, instead of fragmentation." Museveni noted adding that we are going to start small scale industries fund for the industrial parks that will be put in the different regions like Busoga as well as implement saccos at district level to support specialised groups.