Besides the numerous syndicates played against the Chairman of Ruparelia Group, Dr Sudhir Ruparelia by government and private sector officials, as its always said that time is the best judge, reality has continued to manifest following the last ranking.
Though he recently faced the huddles when the illegal sale of his hard earned Crane Bank occurred, this has not become reason enough to bring the celebrated humble tycoon to his knees.
New findings continue rating Sudhir's business empire as one of the fastest thriving in the region something that earned him a ranking as Uganda's leading tax payer by the Uganda Revenue Authority (URA).
This comes just a few days after the chairman of Spear motors, Gordon Wavamuno criticized Sudhir under unclear circumstances.
Mr Wavamuno criticized Sudhir's business as he addressed journalist at his farm in Nakwero. He asked who is behind the accumulation of Sudhir wealth in the past few years.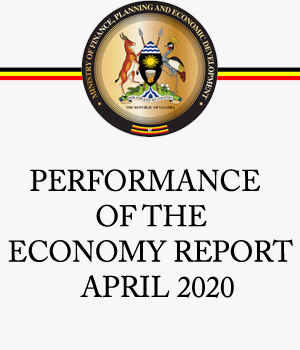 He recalled working Mr Sudhir working closely working with Nile Bank thus contrasting with hard-working tycoons with a verifiable record of hard work who have had to sell his personal belonging to clears outstanding taxes that Uganda revenue authority (URA) owed him.
According to Mulengera news, a local website, Wavamuno said he has done lot and lost many things for President Yoweri Museveni's sake but because of the fatigue he now suffers from, he forgot everything.
"He is clearly taxing us out of business and that is how my WBS, which was the most prominent TV in Uganda, went under and was taken from me. My brother John Kamya who looked after his mother and fed her from my garage had to be jailed longer than the courts had ruled," he said
According WhatsApp conversations, Sudhir could not take in the accusation, he lashed out to the former proprietor of the defunct WBS TV imploring him to mind his business.
"Hello Gordon, you seem to question me and my businesses. Did I ever come and steal from you? Did I ever borrow from and further more do I owe you any money? If you have grudges don't involve me in them," said Mr Sudhir.
He reminded him of his elevation from dealing in beers, sodas and forex into a multi business man in the country.
It should be noted that according to Forbes2015, Mr Sudhir is one of the top five riches tycoon in Uganda and 27th wealthiest individual in Africa with a net a net capital of $1.1 billion.
He is one of the largest real estate investors in Uganda with more than 300 residential and commercial properties. Ruparelia business interests expand in Rwanda, United Arab Emirates and United Kingdom Amon other countries.
His investments are mainly in the areas of banking, insurance, education, broadcasting, real estate, floriculture, hotels, and resorts.