As earlier promised by the Head of State when he described this term of office as one that is extremely intolerant about corrupt officials (Kisanja Hakuna Mchezo) the Finance minister Kasaija has directed National Lotteries and Gaming Board CEO Edgar Agaba who is facing embezzlement charges to step aside.
This is contained in a letter dated July 19 which orders Agaba to leave office until investigations into his conduct have been completed.
Agaba was recently charged by Anti-Corruption Court with embezzlement of billions of money.

Together with john Patrick Kakooza who was in charge of finance, Agaba allegedly stole Shs710m and then requisitioned for more Shs470m and Shs360m in 2018.
"I therefore interdict you from exercising the powers ad functions of your office with immediate effect. It is necessary that you step down," Kasaija wrote.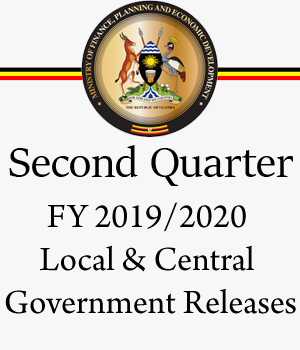 Kasaija further directed that Agaba will be receiving half salary but won't step in his office or leave the country.
Museveni's Commitment to Fight Corruption
President Yoweri Kaguta Museveni late last year launched a new anti-corruption unit under the Office of the President that will receive and act on complaints related to corruption.
This was during the Anti-corruption day celebrations held at Kololo independence grounds in Kampala attended by a cross-section of government agencies including JLOS institutions, members of the public and civil society organizations.
This unit headed by Lt. Col. Edith Nakalema was equipped with telephone and text messaging platforms that enable whistleblowers to pass on information on corruption anonymously (without revealing their identity). Callers will use the toll-free hotline 0800202500 to report cases of corruption.
It was through this office that government managed to net Lotteries and gaming bosses after misappropriating close to 1 billion Uganda shillings.