Parliament has laid down available inducements by government meant to attract Turkish and other foreign investors to the country.

The Chairperson of the Committee on Foreign Affairs, Hon. Hood Katuramu, told members of the Turkish private sector that they can benefit from the huge incentives in place to invest in various fields including oil and gas, tourism, construction and agro-processing.

"In order to attract investors to the above sectors, government has put in place various initiatives and incentives to ensure a favourable environment in Uganda," he said.

Katuramu made the remarks at the start of the Uganda – Turkey Business, Trade and Tourism Expo in Istanbul on Tuesday, 30 July 2019.

The expo has attracted Ugandan and Turkish businesspeople and investors. At the start of the expo, Ugandan businesspeople exhibited various products including fruits, beauty products and crafts.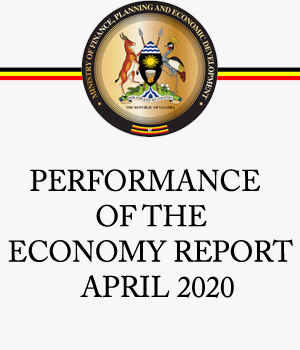 Katuramu highlighted the peaceful and liberalised economy in the country; skilled labour and a large market extending to the Common Market for Eastern and Southern Africa (COMESA).


"Parliament is also emphasising economic diplomacy through promotion of trade with different countries as a way of improving the welfare of the people; it is for this reason that Parliament has sent members from different committees in order to facilitate economic diplomacy," he said.
Selected legislators serving on the Committees of Foreign Affairs; Agriculture and National Economy are attending the expo.
Katuramu asked Ugandans living in the diaspora to send views about legislation or issues affecting their work through the diaspora desks established in various ministries and in Parliament.

"I implore you to continue with the unity. I encourage you to form a vehicle to ease investment as well as service and technology transfer back home for the development of our country," he said.
The Chairperson of the Turkey – Uganda Business Council, Mr. Ercan Ata said that as representatives of the Turkish private sector, they would like to establish strong and diversified economic relations with Ugandan companies.

The Council is the leading power of the country's private sector and operates under the Foreign Economic Board of Turkey.

Ata however, added that the bilateral relations should not be limited to trade, but extend to construction, energy, infrastructure and agricultural technologies, food industry and household electrical appliances.
"Uganda has a special place in Turkey's open policy to Africa. We are ready to contribute to the economic evaluation of Uganda's resources," he said adding that "currently, our trade volume with Uganda has reached US$489 million. As the Council, we will continue our efforts to increase our business volume in the coming period".
Uganda's Ambassador to Turkey, H.E. Stephen Mubiru, said they are interested in opening up the country to Ugandan products. He said that Uganda is central, peaceful and has a good record of development, which will serve to attract Turkey as it enters the African market.
The Expo runs from 28 July to 03 August 2019.