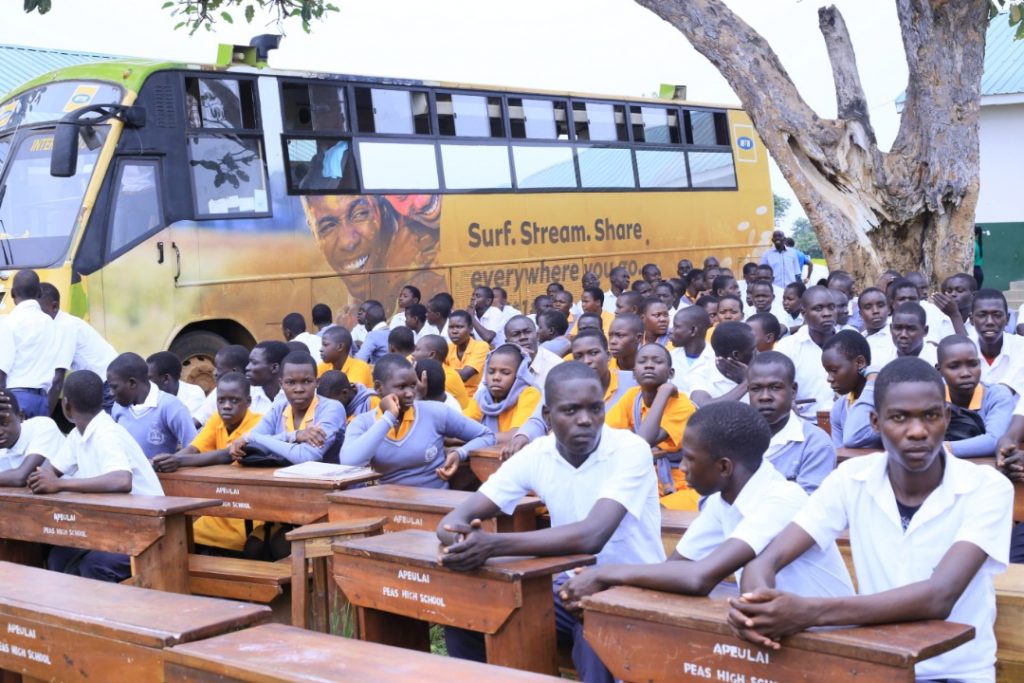 MTN Uganda, through its corporate social responsibility arm, MTN Foundation, has today handed over a newly finished and furnished classroom block to ApeulaiPEAS High School in Amuriadistrict.
The school was started by PEAS (Promoting Equality in African Schools) a UK based NGO, to absorb the soaring numbers of learners who had no accessible and affordable secondary schools to join upon completing their primary education.
PEAS partnered with the MTN Foundation in order to create more space for the ever-increasing number of primary school leavers.The partnership saw MTN donate Shs735m for class room construction in 2017, thereby creating 720 additional school places for needy students.
Following that successful partnership, MTNFoundation and PEASentered into a second phase of the partnership that saw the Foundation donate Shs1.3billion shillings to construct and furnish classroom blocks and sanitary facilities in 6 schools under PEAS across the country.The beneficiary schools include; Samling PEAS Nama high school in Mpigi, Onwards & Upwards secondary school in Bujuuko- Wakiso, Apeulai PEAS high school in Amuria, Aspire, Noble PEAS high schools in Ibanda and Malongo Ark PEAS high school.
Speaking at the classroom block grand opening ceremony, Mr. Bryan Mbasa, the Ag.Senior Manager, MTN Uganda Foundation reiterated MTN's commitment to supporting education in Uganda as an ongoing, long term project.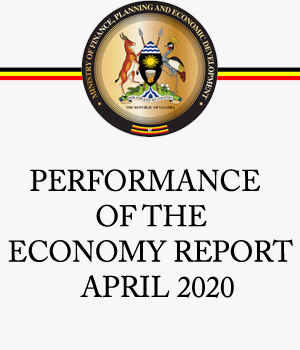 "As MTN Foundation, we are passionate about social issues and education is one of them. Our reason for supportingApeulai PEAS High school with a new classroom block was to create space for more students to be enrolled to the school," Mbasa said.

The fully furnished three classroom block will create space for 200 students
Julian FedeIseet, the RDC Soroti districtthanked MTN for reaching out to the needy students by providing them with state-of-the-art infrastructure."We are happy to have good development partners like MTN who come in to support the government in critical areas such as education," saidIseet in his key note speech.
Mr. John Martin Ekadu, the Head teacher, ApeulaiPEAS High school also thanked the MTN Foundation."The idea of expanding this school is very good. This school supports the community because it is affordable. We therefore thank MTN for this generous and thoughtful offer" Ekadusaid, adding that with the new classroom block, the school will be able to enroll more learners and also decongest their old classrooms.
In addition to the 3 classroom block, MTN Foundation also constructed a new sanitary facility for the school.
Additionally, as the MTN Foundation visits the school, the students of Apeulai High school will benefit from the free computer lessons offered on the MTN internet Bus.
To date, the MTN Foundation has invested over Shs6billion shillings in education projects alone, across Uganda.
With operations in Uganda and Zambia. PEAS operates with the aim of improving and increasing access to better education services in hard to reach communities. In Uganda alone, PEAS runs 28 schools, serving close to 15,000 learners (51% of whom are girls).