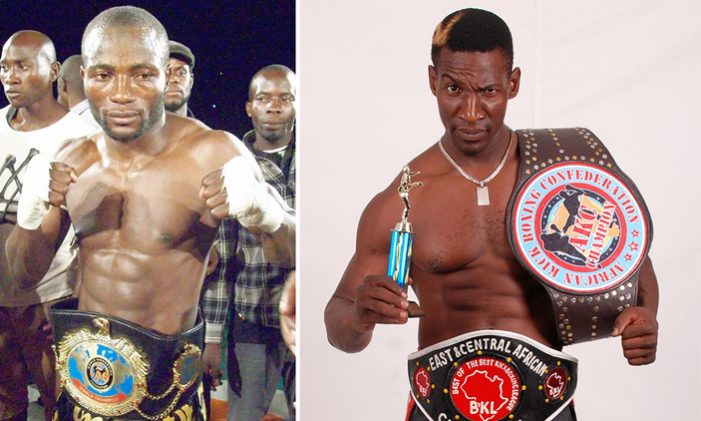 Saturday night paralyzed transport along Entebbe Road where the much anticipated fight between Moses Golola and Umar Semata was happening.
This was a rematch between the two following the first fight that saw Umar Semata thumping Moses Golola, a defeat that he alleged to have been caused by a dislocation.
The much awaited fight doubled a clash of titans saw Semata Umar give up in the third round after Golola throwing non stop punches towards helpless Semata.
Moses Golola was declared the winner in a rematch amidst jubilation among thousands of supporters.
Golola has now been crowned King of Uganda King boxing since he has defeated all famous Ugandan Kickboxers like Ronald Mugula, Titus Tugume, Abu Kikemwa, Umar Semata among others.