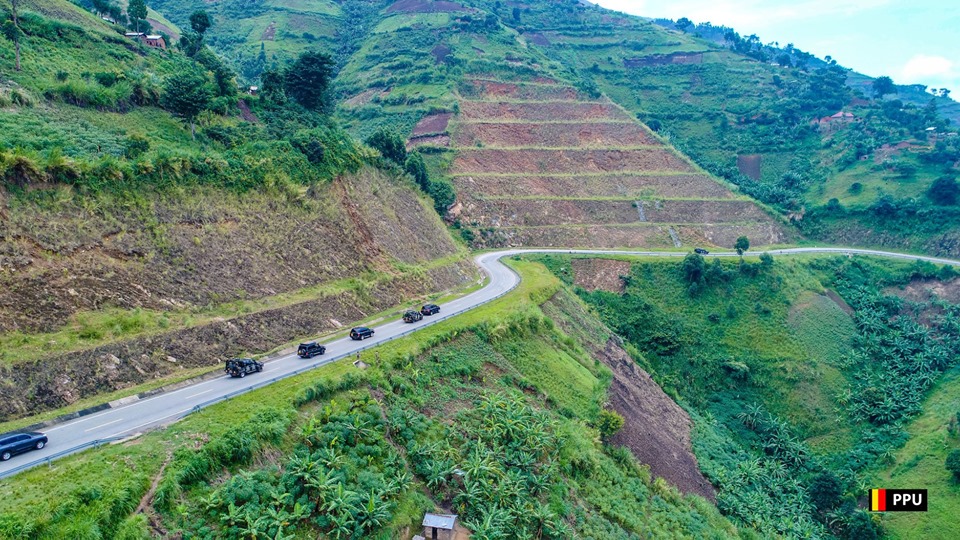 President Yoweri Kaguta Museveni on his way to meet leaders of Bundibugyo and Ntoroko Districts located on the slops of Mountain Rwenzori.
Unlike other times where he occasionally passed nonstop or use a presidential jet, this time round the Fountain of Honour made a stop over to view magnificent landscape along Bundibugyo-Ntoroko road and other businesses around.
The beauty along the Fortportal – Bundibugyo road left the Five Star General speechless as he wondered how this abundant beauty can be situated in just one place.
This point is 14km from Semuliki wild life reserve and a few kilometres from Kichwamba Technical College.
Over the years, with the construction of the State of art road network, business in the area has continued to flourish as its now easy to transport goods from Bundibugyo to Kampala and Democratic Republic of Congo with ease.