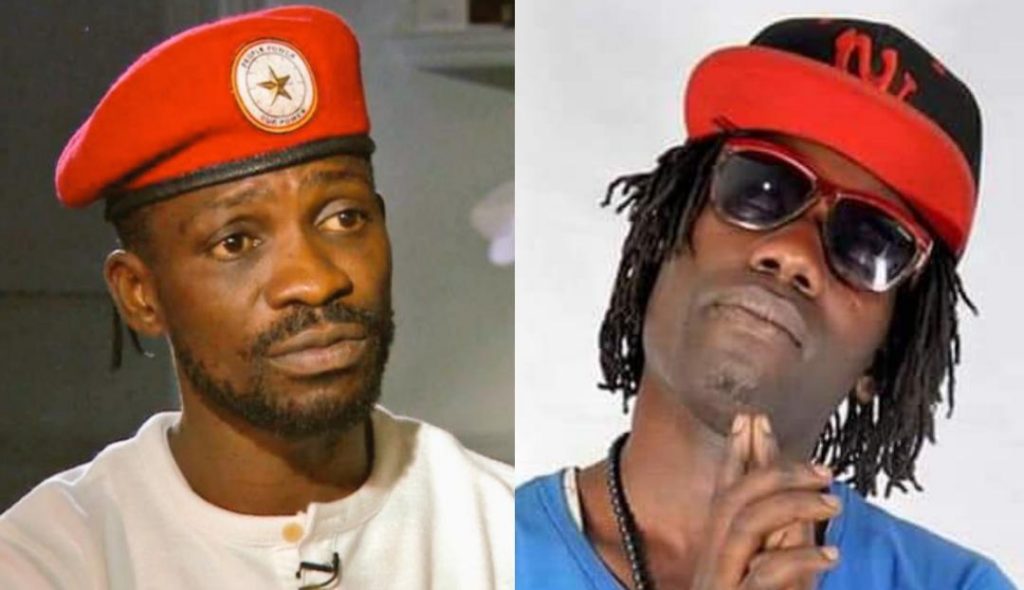 Kyadondo East lawmaker Hon. Kyagulanyi Robert Ssentamu has gone bare knuckles with government officials over the unfortunate death of his alley Michael Kalinda aka Ziggy Wine.
Ziggy succumbed to injuries sustained after he was kidnapped by yet to be identified people, beaten and plucked one of his eyes. He later died at Mulango Referral Hospital on Sunday night after failing to respond to medication in the intensive care unit.
Speaking during the Vigil in Gganda in Nansana, Wakiso district on Monday night, a visibly angry Kyagulanyi said the murder of 28-year-old will only reinvigorate their resolve to bring to an end President Yoweri Museveni's 33-year rule.
Kyagulanyi said there is a tendency for Ugandans to think only politicians should face up to the regime, yet it is everyone's duty to bring an end to the suffering.
Bobi Wine Relating the Incident to the Mowzey Radio Death.
Bobi Wine cited the death in February 2018 of Moses Ssekibogo aka Mowzey Radio, a staunch supporter of President Museveni. Kyagulanyi said, although Radio acknowledged the ills of the current government, he decided to stay on the fence and not say or do anything about it – hoping that the situation would get better with time.

Radio succumbed to injuries sustained in a bar brawl in Entebbe, and Kyagulanyi said, because the government has failed to build and stock hospitals with medicines for all Ugandans, Radio had to be rushed from Entebbe some 45km away so as to get proper medical attention. And even then, Kyagulanyi said, when he was rushed to Nsambya hospital, he did not get the much needed treated and was referred to Case clinic where he passed on despite Museveni contributing $8,300 (Shs 30m) towards his medical bills.
"Radio's silence contributed to the continuation of the current system that has continued to torment Ugandans. Radio hoped things would sort out themselves but they did not. Things only got worse" he said.