Gen Salim Saleh has for the first time spoken out about his sacking as minister.
While speaking at the Investment Symposium 2019 in West Nile on Thursday, Gen Saleh said that he was very angry after his elder brother President Yoweri Museveni dropped him as minister in 2009. Saleh, also an adviser to the President on military matters, served as Minister of State for Microfinance from 2006 to 2008.
Gen Saleh said that despite campaigning heavily for President Museveni in the 2011 elections, he was very frustrated after he was left out of the cabinet yet he 'likes being minister.'

"I was very angry when the president did not put me in his cabinet. The last time I was in West Nile 8years ago, I had campaigned for the president here in West Nile and indeed he won by a big margin. So I knew I would be rewarded with a ministerial appointment you know I like being a minister, but when he ([Museveni] released his cabinet I was nowhere to be seen," Gen Salim Saleh said. He was speaking to guest who gathered for the 2 day symposium where Gen Moses Ali represented the President. Gen Saleh who is the convener of the symposium was unveiling the new technique for success of Operation Wealth Creation where he is the chief coordinator.
Gen Saleh said that he carried his frustration of not being reappointed minister to Kapeka in Nakaseke district where he settled.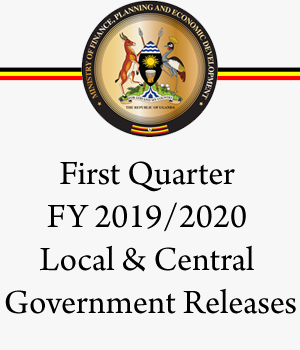 "I was so angry, I went back to Kampala and sold my Garuga house and moved to a village called Kapeka and that movement helped me to reshape and rethink and I am glad am here today in a more prepared way than I was here [in West Nile] in 2010-2011," Saleh said.