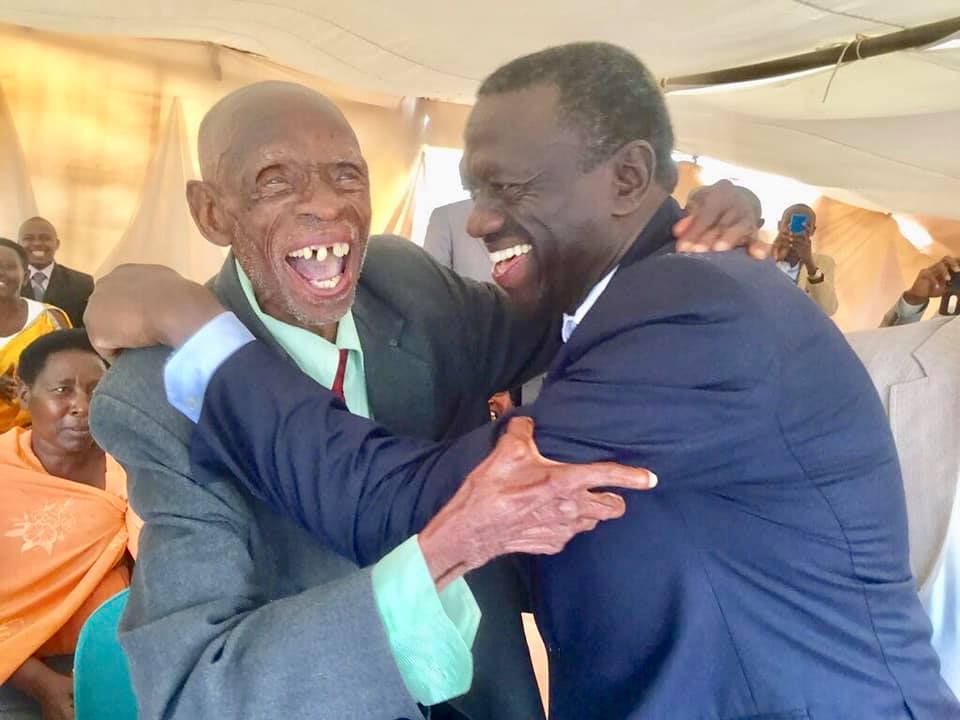 Former Presidential aspirant Dr. Kiiza Besigye has another reason to remain focused and optimistic about the future.
Saturday 10th August 2019, the celebrated political maven met Mzee Samwiiri Kakurucu (born 1919) at the give-away ceremony of his granddaughter in Buyanja, Rukungiri.
Besigye could not hide this excitement, rushed to post this great milestone on his facebook page citing that God is good.