State minister for Investment and Privatization, Evelyn Anite has revealed how mafias want to kill her in a similar manner Arua Municipality MP Ibrahim Abiriga was assassinated in 2018.
Anite said that she is wanted dead for instituting a committee of inquiry to audit UTL following a presidential directive.
While addressing a press conference at the Ministry of Finance, Anite revealed how mafias are threatening to kill her for exposing alleged fraud at UTL. Anite paraded ISO report exposing the rot at UTL and also disclosed 3 private bank accounts where money from liquidated companies from URSB is stuffed without any accountability.
The alleged Bank accounts are; Companies Contingency Fund Account 9030012940881 in Stanbic Bank Metro Branch, Companies in Liquidation Account 0102012060800 in Standard Chartered Bank Speke Road and Companies in Liquidation Account 8702012060800 in Standard Chartered Bank Speke Road.
"I have been hearing some Ugandans saying "You girl from Koboko, what do you know? You are just a worker. This government belongs to Banyankole". That is not what I heard from my president. We shall chase the wrong people out of government and bring the right ones. How do you put public funds on private accounts? I am not seeking attention, these are facts," Anite said.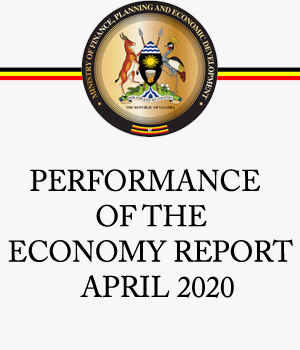 "The plan by the mafias is to take Anite out of the picture, I might die but history will judge them. You know the mafias, they are the ones who have been blocking the audit. Do not live in denial."
She added that she is ready to die but will die fighting for the truth.
"These mafias are not jokers, go ask Late Abiriga, ask Late Francis Ayume. I will die while shouting that the mafias are coming until they take me down. They follow me and they are tapping my phone. You know the mafias, those who have been trying to block the audit."
Anite said that plans to kill her are being held at URSB Headquarters and Kampala Club. Apparently, she has already informed the IGP about the death threats on her life.