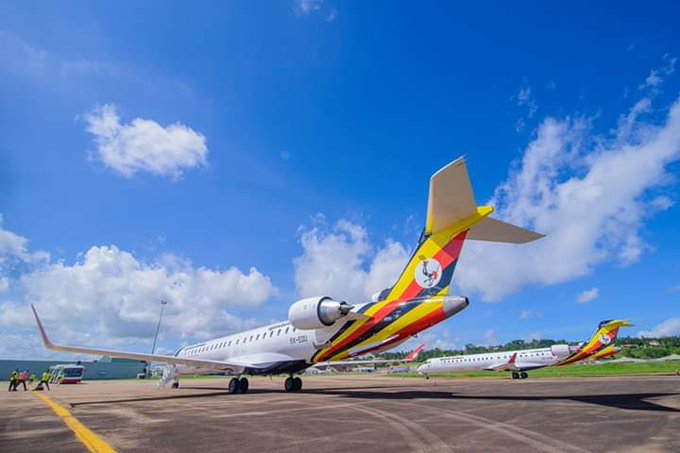 Uganda Airlines today morning flew first commercial flight from Entebbe to Jomo Kenyatta International Airport (JKIA) with eight passengers on board.
The airline, which departed at Entebbe Airport at 6:05 a.m touched down at JKIA at exactly 7 a.m, five minutes ahead of the scheduled landing.
Among the eight included a member of Parliament, three Journalists from the New vision, Uganda Radio Network and Uganda Broadcasting Cooperation.