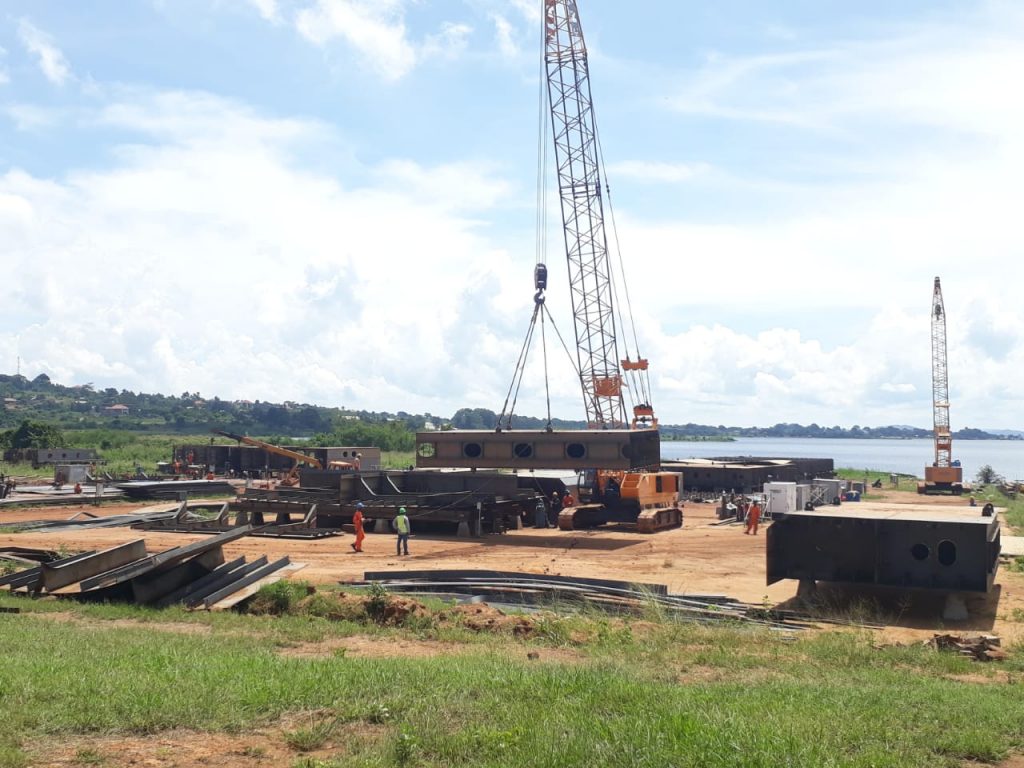 The construction of Uganda's multibillion private Fuel Storage Terminal that will be storing and transporting fuel will be ready by 2020.
The fuel storage terminal and Lake Victoria fuel transport system at Bugiri-Bukasa is being constructed by Mahathi Infra Uganda Limited, a private Engineering, Procurement & Construction (EPC) Company established for execution of projects, primarily in Oil and Gas sector.
Capt Mike Mukula, the chairman and one of the shareholders of Mahathi Infra Uganda Limited, said that the project that was last year commissioned by President Yoweri Museveni is now at 70% completion.
"This project will be a game changer of the country because we shall be able to transport fuels on Lake Victoria from Kisumu, Kenya to Kampala using Oil Tanker ships. This will reduce the cost of fuel and its transportation by over 50%," Mukula said adding that tanks are complete, while the jetties and ships near completion.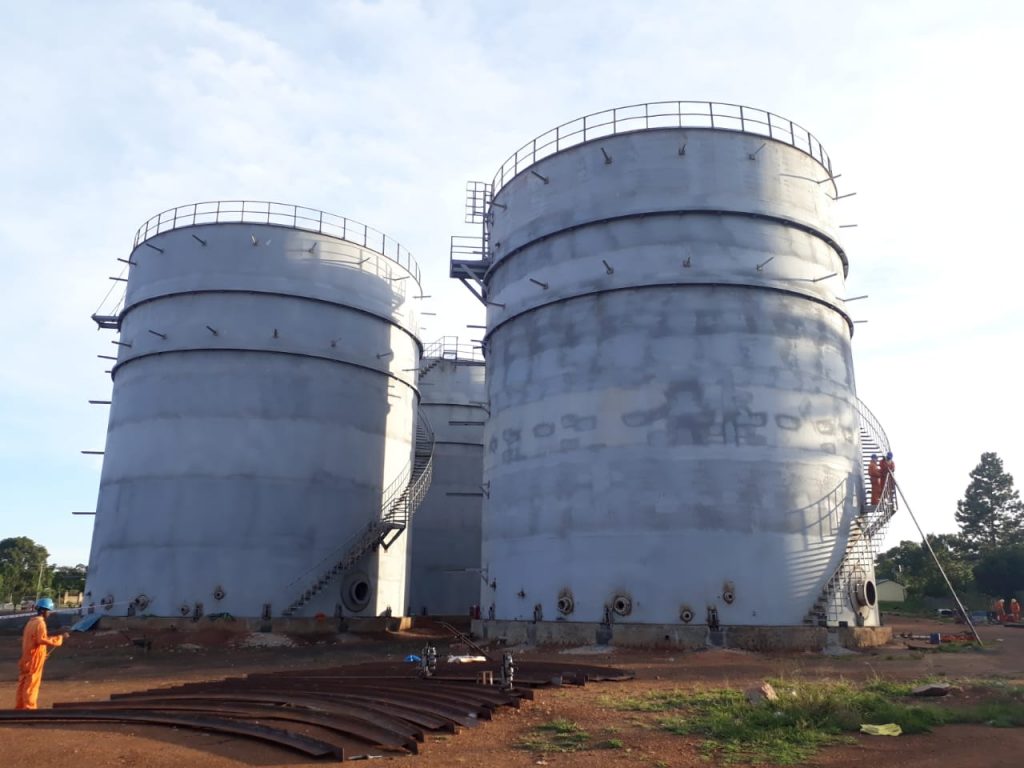 Upon completion, this 14 tank storage project will store up to 70m litres of fuel making it one of the largest fuel terminals in East and Central Africa. With a 10 nautical miles speed, the 220m long jetty at Bugiri-Bukasa is estimated to deliver fuel in 16hours.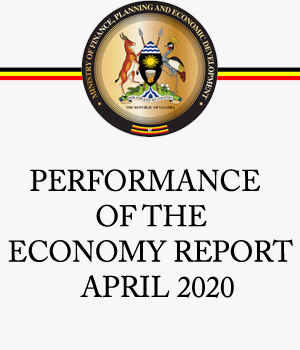 Presently, Petroleum products like Diesel, Gasoline, Kerosene and Jet A1 are transported by road making it costly, susceptible to adulteration, accidents and uncertain supplies.
Through L.Victoria which is the biggest water resource in Uganda, this fuel terminal will ease transportation of fuel from Kampala to Kisumu considering that Kenya Pipeline Company has a fuel terminal at Kisumu on L.Victoria.
According to Mukula, this project will also store Fuels and load trucks for supplying in Uganda and to neighboring countries.
This project is expected to kick off mid next year as Uganda finalises preparation for its first oil production. The project is also expected to provide both direct and indirect employment Ugandans and Kenyans and ensure reliability in supplies.
Uganda has always suffered a shortage in strategic oil tank reserves and it is projected that this $270m investment will address this challenge as one ship will be able to carry about 200 trailers.
Kenya's President Uhuru Kenyatta has been very pivotal in rebuilding Kisumu port and it is not a coincidence that the Bugiri-Bukasa fuel terminal will contain a pipeline from Mombasa to Kisumu.
Mahathi Infra has successfully executed projects in Mozambique, India, Liberia and Kenya with an excellent working experience in Africa.
In March 2016, President Museveni held a meeting Mahathi Infra Services Pvt Ltd directors led by Ravi Sankar Yandapalli, Kalyan Swaroop and Mike Mukula at State House, Nakasero where they discussed issues pertaining to the proposed development of fuel transportation from Kenya to Uganda through Lake Victoria.