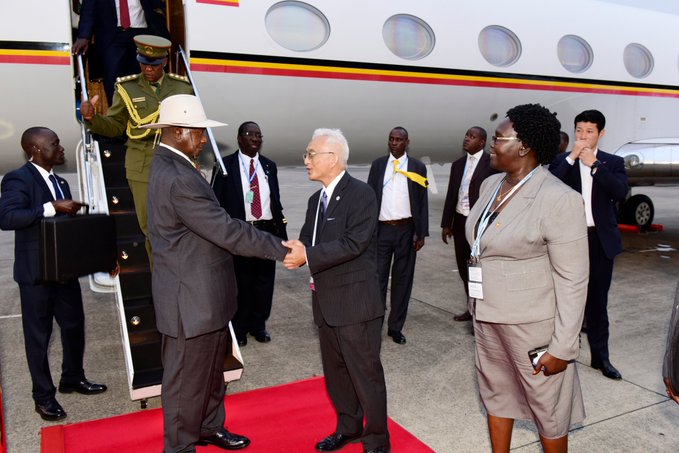 President Museveni has met with Prime Minister Shinzo Abe in Yokohama Japan on the sidelines of the TICAD7 conference.
He thanked the Prime Minister for inviting him for the conference and the Japanese government for the support extended to Uganda in the area of infrastructure development including the Jinja bridge, roads, electricity and vocational institutions.
During the meeting, Museveni expressed the importance of industrial human resources development including nurturing trainers.
"I look forward to further investments in Uganda and engagements with Japanese government and people," he said.