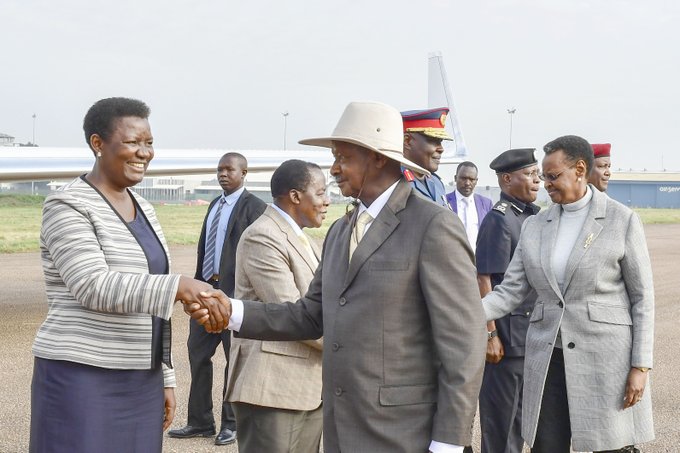 The president of the Republic of Uganda His Excellence Yoweri Kaguta Museveni has arrived in Cape Town, South Africa.
The Fountain of Hounour is will be joining other leaders for the 28th World Economic Forum on Africa.
The Forum's theme (Shaping Inclusive Growth and Shared Futures in the Fourth Industrial Revolution), is timely.
The World Economic Forum's mission is to improve the state of the world, which has driven the design and development of the Annual Meeting objectives.
The 2019 event will focus on the theme, 'Globalization 4.0: Shaping a Global Architecture in the Age of the Fourth Industrial Revolution'.