Uganda's leading urban university, on Friday 06th September held their 4th Graduation,a glamorous event that saw over 50 students graduating in different disciplines.
Students were awarded with degrees, diplomas and certificates of which colorful ceremony was held at the Commonwealth Resort Munyonyo.
Speaking during the event, the senior presidential advisor on ICT Dr.Ham Mukasa Mulira urged the youth to desist from looking at the government for white collar jobs but instead focus their energies on embracing vocational skills training opportunities as a deliberate strategy of fighting unemployment in the country.
A cross section of students from Victoria University cut the cake in celebration after competing their studies from this facility.
Dr.Mulira who was a former minister for ICT commended Victoria University leadership for setting up a strong foundation for exclusively training young people to become economically self-sustaining and noted that government would ensure such youth access funding opportunities to purchase tools of work.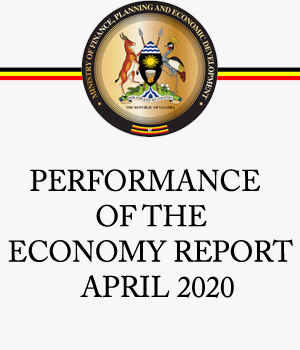 The University chancellor Dr Martin J. Jereme Aliker said those going out in the world of work should work hard and ensure their communities benefit from their efforts towards transforming society however urged them to desist from acts that may compromise their integrity and life threatening activities like indulging in reckless sexual escapades as it may have disastrous consequences.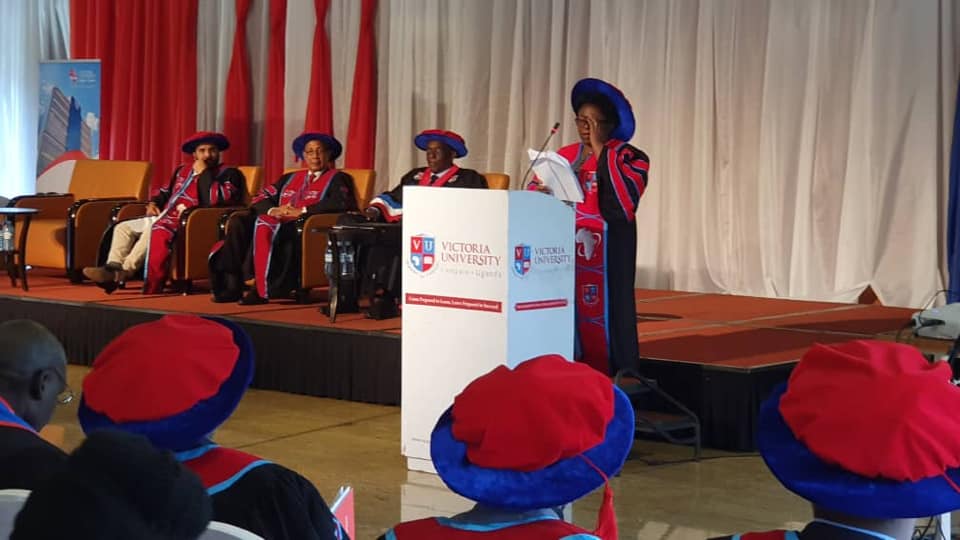 The vice chancellor Associate Prof. Krishna N. Sharma told the congregation that they recently hosted a fruitful meeting of all University vice chancellors in the country under their forum were they discussed critical issues that affect the future of University education in the country.
Sharma commended the parents and guardians for the financial and moral support they render to the students saying their University has put in place all what it takes to offer an all-round high quality education to the students who can move out in the world of work and out compete others.
'We thank our bosses the Ruparelia group family for putting up a good infrastructure that has helped us use to impart high quality skills to the students and we pledge further that we shall continue improving our works for the good of mankind' noted Sharma.
The congregation was later treated to an after graduation party sumptuous feast courtesy of Ruparelia group were foods and drinks of all tribes were in plenty.