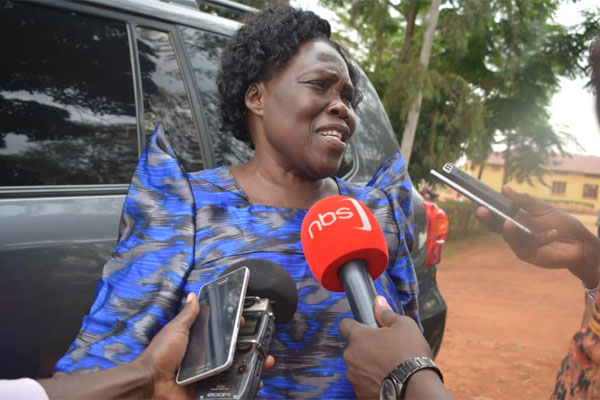 The Leader of the Opposition in Parliament, Hon. Betty Aol Ocan, has condemned government's decision to use the Uganda People's Defence Forces (UPDF) to manage Operation Wealth Creation (OWC) programmes instead of skilled agricultural extension workers.

Aol said that OWC programmes have failed because they have been mismanaged by UPDF officials, who she says lack the skill and professionalism.

"It is because of the mockery of soldiers who are earning more or less free money as they mismanage the otherwise failed OWC programmes that we recommend government to deploy skilled and professional extension workers," Aol said.

Aol was presenting a response of the Opposition to the State of the Nation Address, 2019 during the plenary sitting on Tuesday, 10 September 2019. Her response touched on security, agriculture, water and other sectors of the economy.

She noted that the OWC programme had failed to deliver on its mandate of increasing household income through agricultural modernisation and advised government to reinstate the Cooperative Bank so as to improve farmers' financing needs.

"Operation Wealth Creation programmes are tailored to manage handouts and not creation of real wealth; these will not create a wealthy population," she said adding that "Let the Cooperative Bank be reinstated but first the unconcluded inquiries need to be sorted so that confidence in the bank is equally restored."


Aol also called on government to increase budgetary allocation to the agricultural sector to 10 per cent, observing that such an increment for a period of three years will move the country from subsistence agriculture to modernized agriculture.