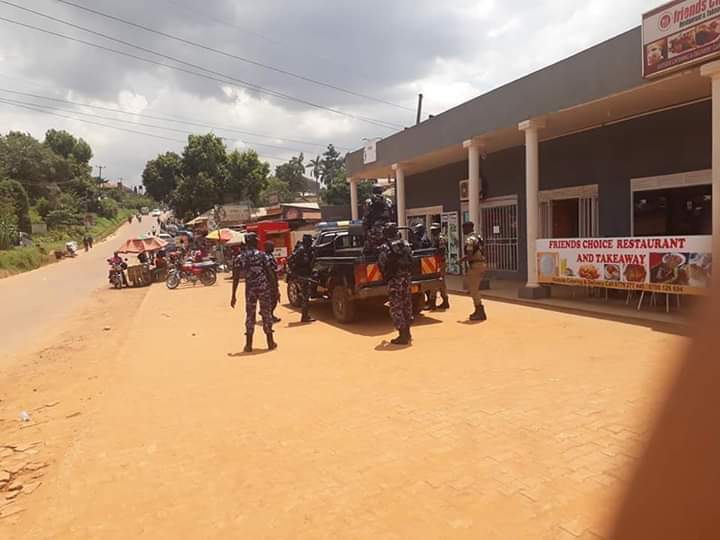 A Kamwokya based Business Plaza known as Ssemakokiro belonging musician turned politician Hon. Kyagulanyi Robert Ssentamu has again been sealed off by security operatives.
The incident first happened yesterday when a team of police officers parked their car and surrounded the building without revealing their motive behind the deployment.
 Though they left the scene after some hours, another team this morning has been seen carrying on another operation in the same venue.
Speaking to one Bobi Wine's employees, they also don't know why police continues to ambush their work place without any formal communications.
"I think the deployment is just political because we have nothing illegal here, they must be trying to threaten Bobi Wine but what I know about him, he is a good and clean man." He said.