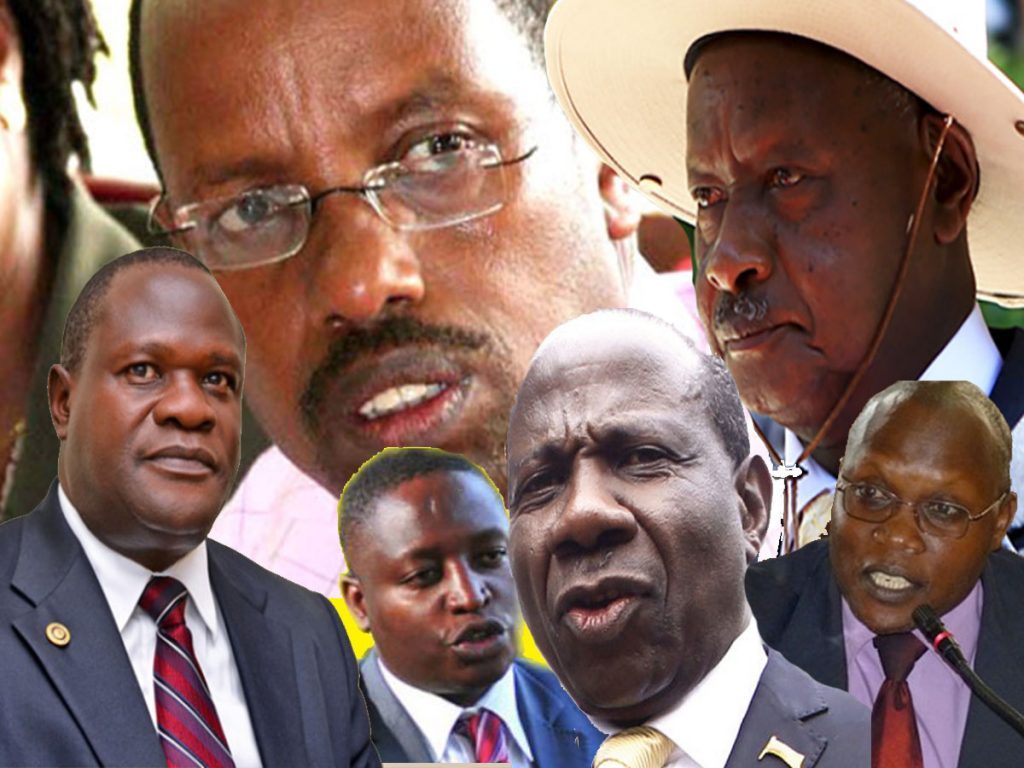 Following the escalating rumours of the looming cabinet reshuffle, several government officials have intensively invested in blackmailing each other as way of wanting to win sympathy votes from the president and the entire public a move that has affected service delivery in ministries.
The Head of State President Yoweri Kaguta Museveni is disturbed by increased infighting and intrigue at the Finance Ministry.
The Key points of battles have steamed from three areas that include the contested search for an investor for Uganda Telecom; the fight between Roko Construction Company and Finasi over the Lubowa Hospital Land and the recently concluded Public Private Partnership Conference held in Kampala.
In these cases, various officials especially Finance Matia Kasaija and Treasury boss Keith Muhakanizi on one hand have disagreed with junior ministers David Bahati and Evelyn Anite.
For instance Kasaija issued a statement distancing government from the PPP conference only for Museveni to preside over the event.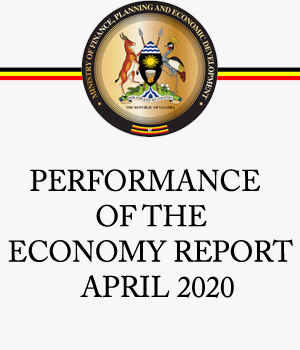 Speaking at the event, Museveni appealed to participants of the conference to forgive those who were trying to sabotage the meeting describing they were short sighted.
"That is why this conference is very important; to tap money from the private sector and institutions to develop the infrastructure. I totally welcome this idea of Akoka (in Ateso-my daughter)," he added.
This left Kasaija's camp wounded and humiliated.
Museveni urged unity to realize common objectives.
These fights have undermined the much-needed unity to deliver on key mandates.
It is understood the war at the Finance Ministry has spread to other quarters including social media where Anite and Bahati have been targeted.
While Bahati opted for silence, Anite has fired back, saying she will fight to the last man.
She also named Muhakanizi among others as senior officials hellbent on undermining her work.
It was recently reported that Bahati was involved in the lotteries saga.
Mr Edgar Agaba, the chief executive officer of Lotteries and Gaming Regulatory Board, was this year arrested over the theft of Shs 700m.
He broke down in court as the clerk read to him charges of stealing more than Shs700m and causing financial loss of Shs350m to government.
He was jointly charged with his manager for finance and administration, Mr John Patrick Kazoora, on offences of embezzlement and causing financial loss.
They appeared before Chief Magistrate, Ms Pamela Lamunu Ocaya of the Anti-Corruption Court at Kololo.
They denied the charges and were later released on a cash bail of Shs20m.
The social media post alleged that Bahati benefited from this scheme, a claim a Ministry of Finance official said was "far-fetched."
"It's us the technical people who plan and allocate resources depending on the budget and planned activities. These plans are scrutinized and approved by parliament," said a ministry official who spoke on condition of anonymity.
"The Minister just supervises the work. Whoever says ministers allocate funds to agencies and friends as they wish doesn't know how the system works. For the case of Agaba, there is ample evidence implicating them. Courts will decide on that matter."
Prosecution alleges that between October 2018 and February this year at Lotteries and Gaming Regulatory Board offices in Kampala, Mr Agaba and Kazoora stole Shs352.5m belonging to government.
In the second count the prosecution contends that the duo approved and forwarded requisition documents for payment of Shs470m to the Ministry of Finance purporting the same to be payment for hotel services rendered during the sensitisation exercise of Kampala Central Division technical staff for four days while knowing the same to have been conducted for only one day, which caused financial loss of about Shs352,500,000.
Stealing the money
The state alleges that between January and May this year at the board offices, Mr Agaba and Mr Kazoora also stole Shs360m which money was approved as part of the Shs470m for payment of hotel services rendered during the sensitisation exercise of boda-boda riders from Kawempe Division for four days.
Mr Agaba and Kazoora are part of the senior government officials being probed by the Anti-Corruption Unit of State House headed by Lt Col Edith Nakalema in regard to abuse of office, causing financial loss and embezzlement.