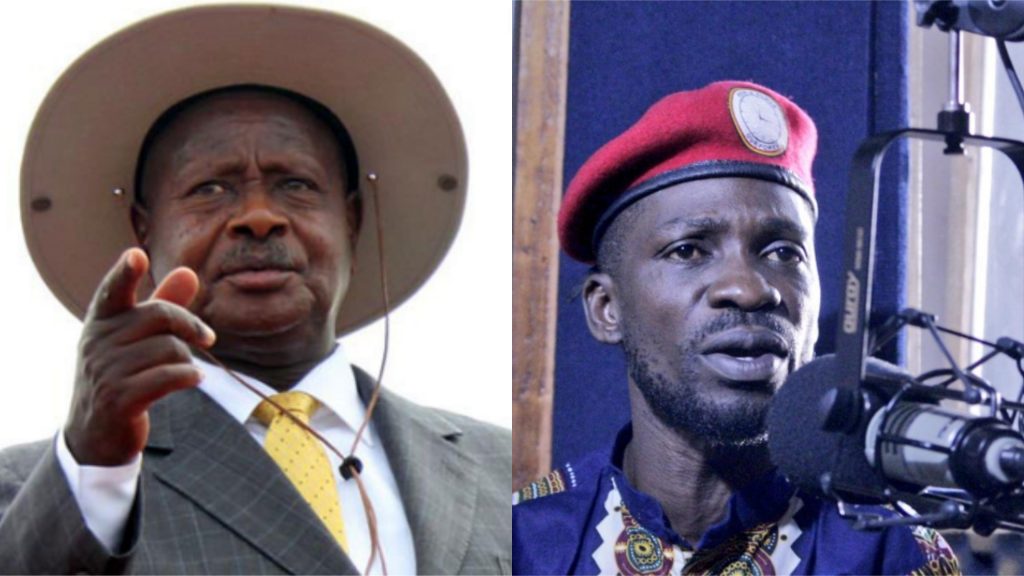 President Yoweri Museveni has warned political leaders who want to instill fear and cause instability by claiming that the recent wave of murders is as a result of government weakness, calling them betrayers of freedom fighters and peace loving people.
"The killers are criminals in society that the government has been fighting against since NRM inception in 1986. The betrayers are part of the problem in three arms of government, especially the judiciary. Like in the incidence of the recent killings in Kampala suburb of Zana, where two ladies operating Mobile Money were innocently killed in cold blood and other incidences, the criminals were arrested and released by courts of law. That is where the problem lies", he said, adding, "those who commit crimes seem to connive with judiciary."
President Museveni castigated elected leaders who do not fight for their people's rights and urged them to use the principle of freedom fighters and shared role of responsibility saying elected leaders in government should act the same way freedom fighters do.
"You should all be key players; land evictions must stop. Charging school fees from vulnerable, needy children should stop. Corruption should stop. Criminals should not be granted court bail. Killers should be hanged. This is the principle of the freedom fighters of shared responsibility with other key players in governance for this country," he said.
The President was yesterday speaking during the music concert of local musician, Catherine Kusasira, at Kampala Serena Hotel where he was the chief guest. Kusasira was launching her four new music albums including; "The Tears of a Woman", "Poko Poko".
The President urged artistes to use their talents in ways that do not sow divisions based on lies and assured them that government is working against all the threats and crimes against Uganda and her people.

"This is good for entertainment and business, but should never be to the detriment of strides made in bringing our country out as being a failed state. For example, I disagree with one of the singers who was saying "Bizeemu", as if to say that this NRM government is committing crimes against its people! Government's efforts are aimed at working against all the threats and crimes against Uganda and her people."
The President excited the audience when he slayed to the music, shook-a-leg and also interacted with the revelers.
"This is the third time I have been to a music concert and I am thrilled to see Ugandans, especially my Bazukulu, enjoying themselves in a peaceful environment. The artistes sang for me in Munyonyo sometime back; then the second time I was at a show was during the concert for my son Bebe Cool. Ugandan artistes have no doubt been able to get creative and their talents have blossomed," he said.
The ceremony was attended by Cabinet Ministers, MPs, business community, Buganda Kingdom officials and several local musicians including Bebe Cool, Meshach Semakula and Pastor Wilson Bugembe who did curtail raisers with 'Wanazaako Ebibi and I need a Miracle' etc.
The President commended the local musicians for exploiting their talents in the music industry utilizing the advantage of the peaceful environment the NRM government ushered in the country.
"Talents are a blossom to be exposed during the freedom we have in the country today. Do not indulge in alcoholism and other bad behavior. I want my grand children to be industrious and disciplined. Music is good for entertainment if it is well composed, carrying a meaningful message with the truth," he said.
The Government Chief Whip, Ruth Nankabirwa, thanked the President for ensuring that peace prevails for the entertainment industry to grow.
Ms Catherine Kusasira said music has been a God-given gift right from childhood and thanked Government and the President who has made women folk to be innovative in all socio-economic aspects.
"Women do not sleep. They have no time to waste. With the peaceful environment in the country, I seek for more support to promote my fellow women's ventures."