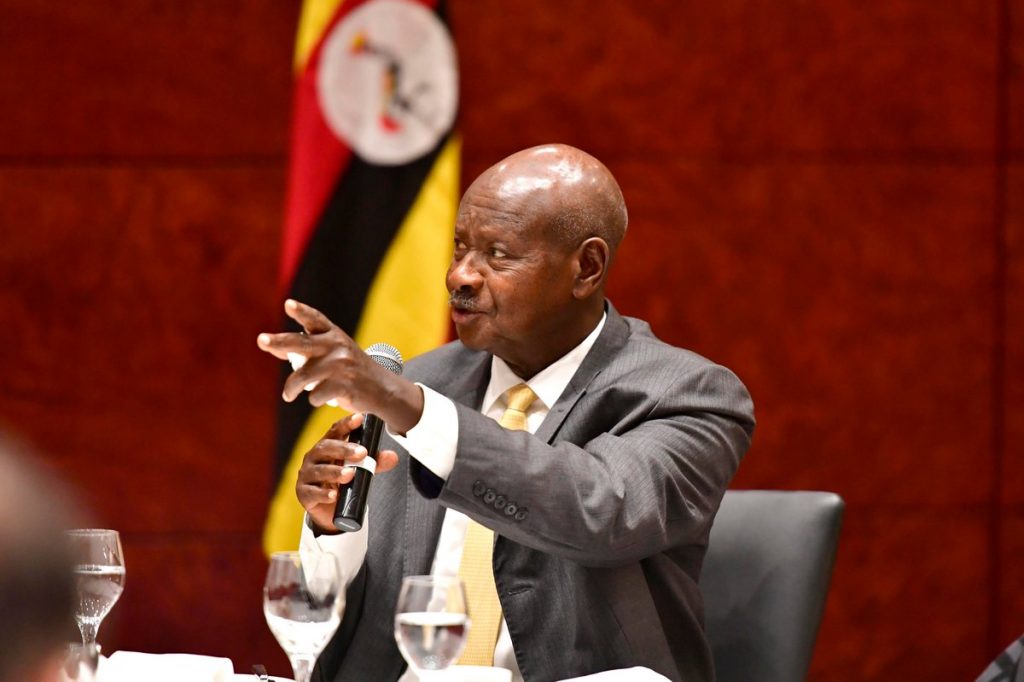 President Yoweri Kaguta Museveni has this afternoon presided over the ongoing Commonwealth Parliamentary Conference (CPC) going down at Speke Resort Munyonyo.
Speaking to the delegates, the Fountain of Honor noted how Uganda has gone through a lot to reach where it is today.
"On the behalf of the people of Uganda, I welcome you, the members of the CPA, again, to Uganda. You are most welcome. I say that I welcome you to Uganda, again, because I was very much here when you were here last, 52 years ago. I was not in the meetings themselves. I was, however, 23 years old that time, a first year student in the University of Dar-es-salaam and already a very active student leader, leading the University Students African Revolutionary Front (USARF). The meeting must have taken place during the short holiday because I remember I was in Uganda and not in Dar-es-Salaam. I normally, tell my young Party/Movement comrades that what they call history, I call current Affairs. Hence, while for many of you the meeting that took place here 52 years ago is history, for me it is current affairs." Museveni said.
Museveni added that It is not necessary to generate crisis on account of differences in ideology. Let there be peaceful competition among different ideas.
"I would like to recognize the support of Her Majesty, Queen Elizabeth the Second, the Queen of United Kingdom, who is the patron of the Commonwealth Parliamentary Conference (CPC). Let me appreciate the CPA Chairperson, Hon. Emilia Monjowa Lifaka and the CPA Secretary-General Mr. Akbar Khan. I thank you all for the invitation to speak to you today." Museveni added.
He added that the newspapers in Uganda have been reminding them that the two controversial issues of that time were: the regime of Ian Smith in Rhodesia and the United Kingdom (UK) joining the European Union (EU) and abandoning the Commonwealth special economic arrangements.

"Since that time, the issue of Rhodesia was unilaterally resolved by Africa through the war of liberation executed by Zanu and Zapu, supported by Africa and the socialist countries. It is good that the British government, under Margaret Thatcher, came in, last minute, to facilitate the transition with Lord Soames and those other arrangements. The issue of the UK membership in the EU is, of course, back in the news, with Brexit. The people of the UK, through internal processes, have the capacity to direct the destiny of that country." He added.