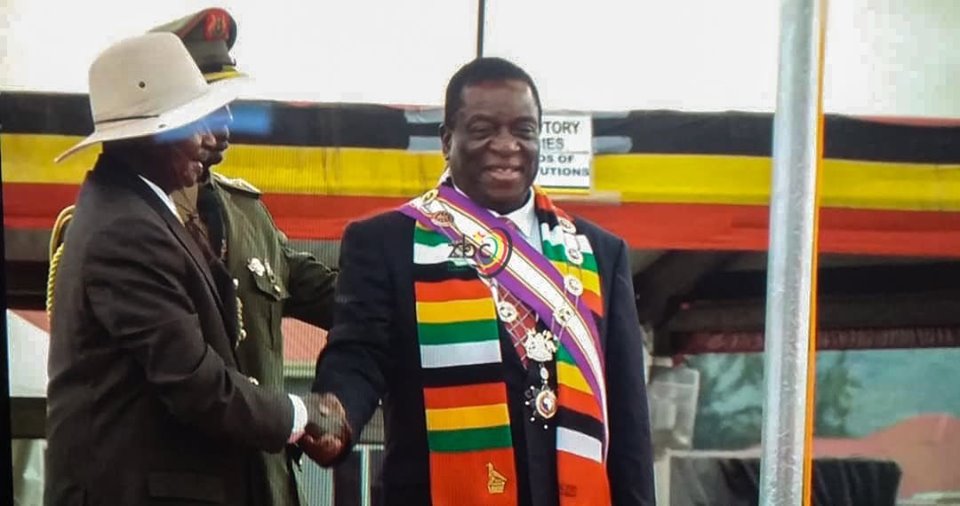 On Wednesday October 9, 2019, Uganda marked 57 years of independence from British colonial rule.
Presiding over the celebrations in Sironko district, President Museveni congratulated Ugandans and in the same spirit welcomed H.E Emmerson Dambudzo Mnangagwa to Uganda.
The president said H.E Mnangagwa was last in Uganda in 1963 when he was going for military training in China.
"I am happy he accepted to come and meet his brothers in the greater Lakes."
"If anyone does not have the spectacles to see that despite Africa having many tribes and clans, we are similar, we are brothers and sisters, that person should leave us."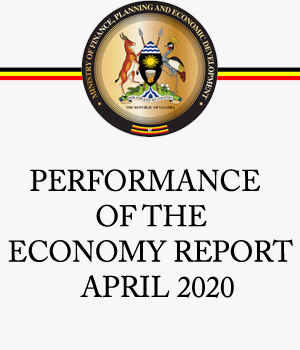 Museveni said he was happy that both the African Union and SADC have adopted Swahili as a common language.
Now the Continental Free Trade Area (CFTA) is a matter of life and death for Africa.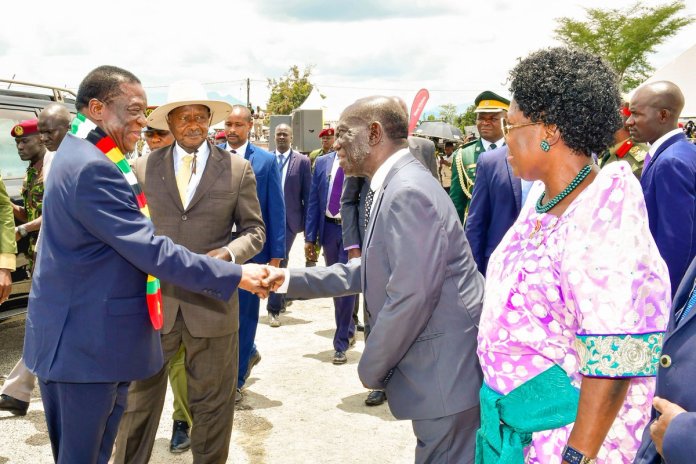 "A small man cannot negotiate with a big man. European countries have been putting sanctions on Zimbabwe which has been suffering for 20 years."
He said when the USA sanctions China, China too sanctions the USA.
"(You slap me and I slap you in return) When you have a situation where someone strikes you and you cannot strike them back, that is a disaster."
That is why Zimbabwe could not fight back because it is a small country. All this should be solved with CFTA, Museveni noted.
He said it is a big problem when small African countries cannot stand up against bullies.
"It is for this reason that CFTA came in for our own salvation as African countries. Besides, Uganda needs Africa to develop."
In 33 years, Uganda has been able to achieve minimum economic recovery, build a strong army, start the process of development, and address the issue of social services while the population increases to 44 million from 14 million since 1986, he said.
"However, now that we have a little bit of money, we shall concentrate on transport, electricity and the cost of money."