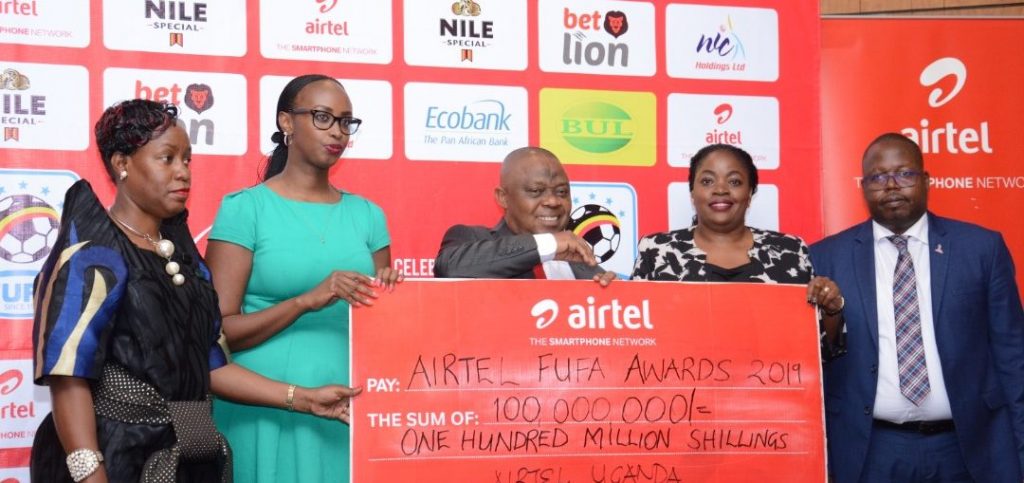 The Airtel – FUFA Awards for the year 2019 were officially launched at Serena Hotel in Kampala on Wednesday.
This year's awards shall be held on Saturday, 14th December 2019 under the theme 'Celebrating Uganda's Finest footballers'.
The launch at Serena was attended by the Ag. FUFA President Justus Mugisha, FUFA Executive Committee members, Sponsors and partners, as well as the media.
The main sponsors Airtel Uganda announced their package of UGX 100M.
The other partners for this year's  awards are; Bet Lion, Nile  Special,  Bidco Uganda Limited, Pepsi, BBS Terefayina, NIC Holdings, 102,.1 FUFA fm and Ecobank Uganda.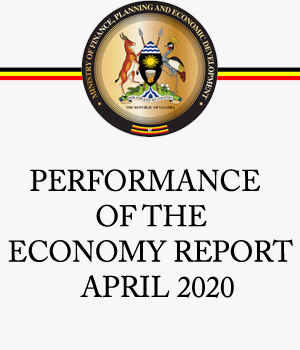 New Categories:

The new categories include; Airtel – FUFA Best XI 2019 (Women), Airtel – FUFA Women Football Coach of the Year, Best Squad (Club/National Team) of a particular Year, FUFA Member Associations' Award and the Team Fans of the Year (FUFA Competitions).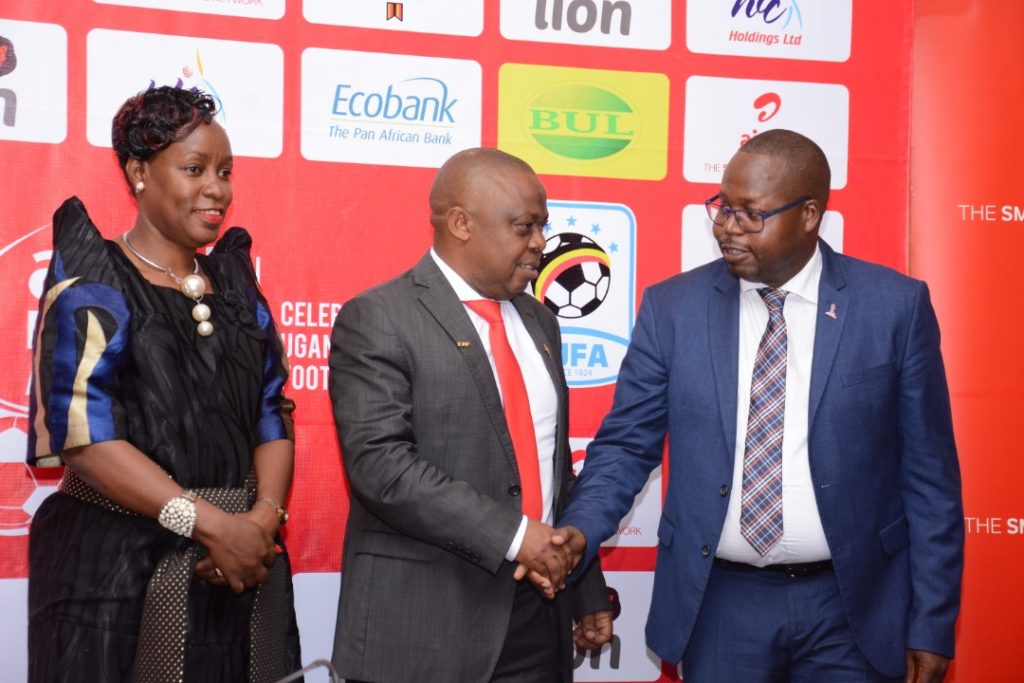 'In 2013, we thought we could take Uganda's football higher. We presented our manifesto and it was accepted by the stake holders who endorsed it. In 2014, we transformed the manifesto into a five year strategic plan with the vision of being the number one footballing country on and off the pitch. We sold the idea to sponsors and partners in 2015 and the awards are now a permanent fixture on the FUFA activity calendar. I thank our sponsors and partners for coming together with us to work with us. I also thank the committees that have been organizing.In a special way, I want to thank Airtel Uganda for being with us all throughout not only with Uganda Cranes but in football development through the Airtel Rising Stars (ARS) and the Kingdom. I also thank NIC Holdings Limited for the insurance to our players' Ag. FUFA President Justus Mugisha
'As Airtel Uganda, we pride in football development and nurturing. We do not shy away from milestones registered at the national team (Uganda Cranes).We reaffirm our commitment to Uganda's football. We are also the main sponsors of the Airtel  Masaza cup. Some players have also graduated to the Uganda Cranes from Masaza Cup' – Remmie Kisakye, head of Brand and Communications – Airtel Uganda
Nominees:
Nominees for Airtel FUFA Male Player of the Year 2019
Shafiq Kagimu (URA), Saidi Kyeyune (URA), Mike Mutyaba (KCCA), Viane Ssekajjugo (Wakiso Giants), Joel Mutakubwa (Kyetume), Bashir Mutanda (SC Villa), Joel Madondo (Busoga United), Daniel Sserunkuma (Vipers), Allan Okello (KCCA), Paul Mucureezi (Mbarara City), Deogratious Ojok (BUL), Bright Anukani (Proline), Hillary Mukundane (Mbarara City), Mustafa Kizza (KCCA), Allan Kayiwa (Vipers), Ivan Bogere (Proline)
Nominees for Airtel FUFA Team Fans of the Year 2019
SC Villa, Onduparaka, KCCA, Tooro United, West Nile Province, Acholi Province Fans, Lango Province Fans, Bunyoro Province Fans
Nominees for Airtel – FUFA Female player of the Year, 2019
Juliet Nalukenge (Kawempe Muslim), Fauzia Najjemba (Isra Soccer Academy), Daisy Nakaziro (Lady Doves), Lillian Mutuuzo (Kampala Queens), Hasifah Nassuna (UCU Lady Cardinals), Ruth Aturo (UCU Lady Cardinals), Leticia Nabbosa (Lady Doves), Margaret Kunihira (Kawempe Muslim), Shadia Nankya (Uganda Martyrs), Amina Nababi (Makerere University), Shamirah Nalujja (Isra Soccer Academy), Maureen Kinavudori (UCU Lady Cardinal
Full List of the 2019 Airtel FUFA Awards Catergories:
1 – Airtel – FUFA Male Player of the Year 2019
2 – Airtel – FUFA Female Player of the Year 2019
3 – Airtel – FUFA Best XI 2019 (Men)
4 – Airtel – FUFA Best XI 2019 (Women) – New
5 – Airtel – FUFA Coach of the Year 2019
6 – Airtel – FUFA Women Football Coach of the Year – New
7 – FUFA Presidential Award
8 – Airtel – FUFA Fair Play Award 2019 (UPL)
9 – Airtel – FUFA Upcoming Talent Award 2019 (FJL)
10 – Airtel – FUFA Beach Soccer Player of the Year
11 – Airtel – FUFA Fans' Favorite Uganda foreign based Player
12 – Best Squad (Club/National Team) of a particular Year – New
13 – FUFA Member Associations' Award – New
14 – Team Fans of the Year (FUFA Competitions) – New