The state minister of Finance in charge of planning David Bahati has blamed the increase teenage pregnancies on men who coerce young girls into sexual affairs.
Addressing press at Uganda Media Centre on Thursday, Bahati put the percentage of teen pregnancies at 25 countrywide.
"Men must stop falling in love with young girls. I have said it myself that you men, please do not go after young girls because you are exposing them to health dangers," he said.
The minister said government from the political leadership is committed to ensuring that this challenge is addressed so that the future of the country's young generation especially the girls, is not ruined.
He also challenged religious and cultural leaders, parents and teachers to come forth and speak about this challenge with the children if the trend is to be reversed.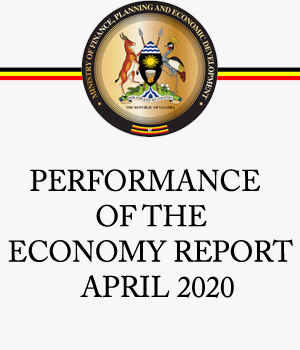 "We also urge the religious leaders and the cultural leaders to speak about this," Bahati noted.
He also appealed to the girls to resist the temptation being lured by men ending up with teenage pregnancies.
He also announced the upcoming population conference on October 17th, 2019. The 8th African Population Conference will take place at Imperial Resort Beach Hotel, Entebbe, Uganda from 18th-22nd November, 2019.
Bahati said every four years the Union of African Population Studies(UAPS) organizes a conference on the status of African population with the aim of sharing & dissemination scientific information on key population, health & development issues facing Africa.
He said the conference provides an opportunity for networking & knowledge sharing between researchers, policy makers, program managers, public health experts, development partners & other key stakeholders.
The theme is: "Harnessing Africa's Population Dynamics for Sustainable Development: 25 years after Cairo & Beyond."
Bahati said the economy expanded more than ten times from UGX 9.5 trillion in FY1995/96 to UGX 128.5 trillion in FY2017/18.
On 11th July, 2017 Uganda joined the rest of the world to commemorate World Population Day.
The national event was held in Busia district, at Madibira primary school play grounds. The occasion was a great success presided over by President Kaguta Museveni.