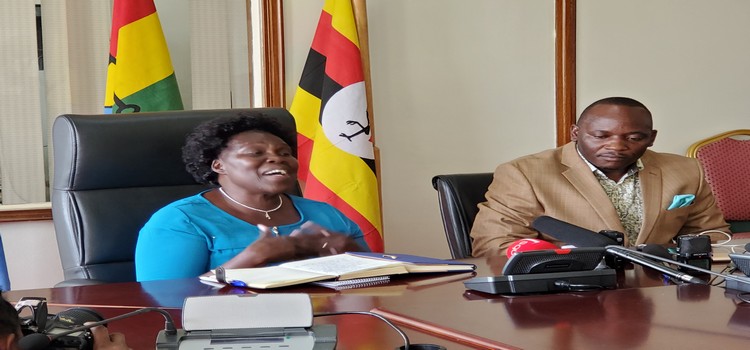 The Leader of the Opposition in Parliament, Hon. Betty Aol Ocan, has condemned the way rioting Makerere University students are being handled by security forces, arguing that the harassment and intimidation by the forces is unnecessary.
Aol said she is hurt seeing the University sacrificing the wellbeing of students at the expense of tuition fees increment.
"I am a mother, I am teacher and I feel so bad about what is happening to students; the infrastructure I hear people commending the University Chancellor for is not meaningful to us without the welfare of students," said Aol.
Aol together with the Shadow Minister of Education, Hon. Mathias Mpuuga, was addressing a press conference about the students' strike at Makerere on Thursday 24 October 2019.
Makerere University students have been violently protesting a 15 percent increment in tuition fees for new students starting this academic year.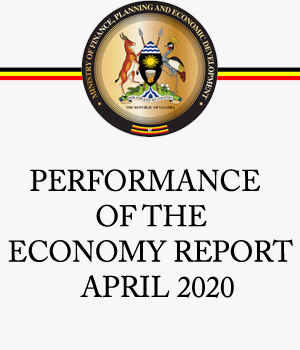 Aol said she was concerned about a student she identified as Molly who she says has been whisked from her hostel, taken to unknown place and harassed.
"There is a lady called Molly who was taken to prison, she was then dismissed but she is now being followed. Yesterday she was taken away from her hostel to somewhere where she was brutally beaten, she is now in the hospital," said Aol.
Aol demanded that the army is withdrawn from the University.
Mpuuga said he was surprised that the contentious policy on the 15 percent increment in tuition fees was never made known to Parliament. He called on the University management and security to stop brutality, intimidation and opt for dialogue until government solves the fees increment issue.
"Fees increment should be guided by assessment of various factors, we need to properly understand the genesis of the purported increments; he said adding that "When Parliament resumes next week we shall address this to government to explain how this was arrived at and how eventually access to education is going to be affected by arbitrary fixing a figure that may permanently prevail over years" Said Mpuuga.