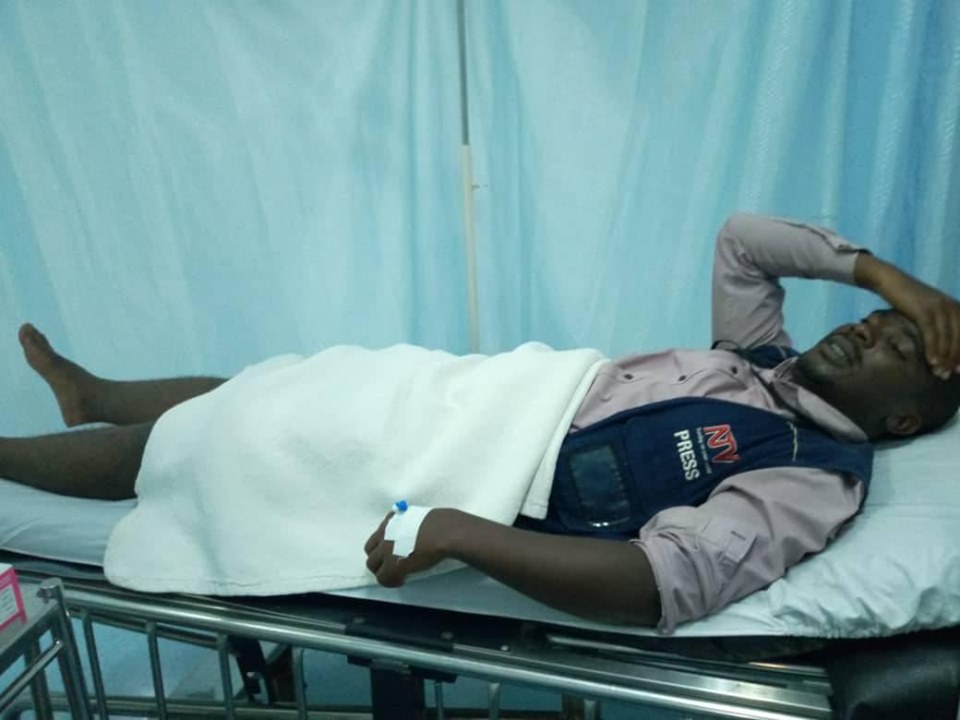 The Uganda Journalists Association (UJA) has condemned the continued 'barbaric' violent actions meted on journalists covering the ongoing strike at Makerere University.
In a Statement issued by the UJA Spokesperson Kabuuye Ronald, the Uganda Police Force and its sister security agencies are responsible for the uncalled for violence .
"Its unfortunate that some errant officers have made it look normal to clobber and illegally arrest journalists as well as damage their gadgets." Kabuye states adding that some of the affected journalists include Davidson Ndyabahika, Chris Ssemakula, Lawrence, Alex Esagala, Miiro John Paul working with URN, BBS Terefayiina, Bukedde Paper, Daily monitor and NTV respectively.
"We demand that security agencies stick to professionalism while executing their work. UJA commits to take legal actions against the errant, brutal, violent and unprofessionalism of individual security officers." He noted.
The tuition fees strike, now in its eighth day, has left some of our members wounded while others denied entry into the university to execute their professional duties.
however on speaking about the continued violent attacks in Makerere, Minister for education accused some students for being corrupt.
She says these striking are not genuine since they are being funded by opposition figures to cause unrest at the Ivory Tower.