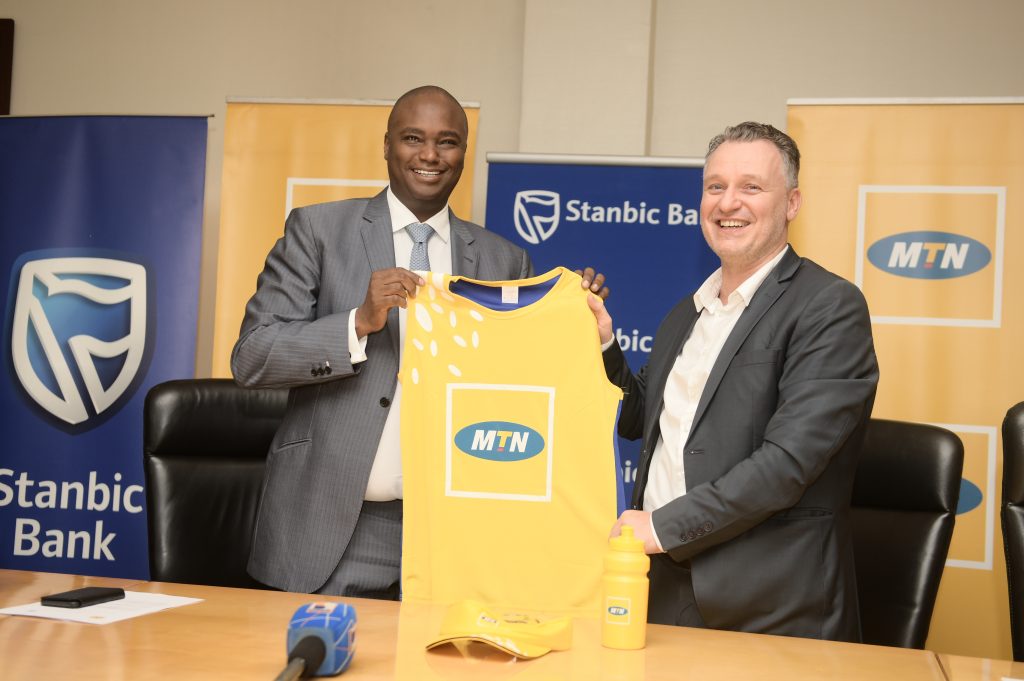 Stanbic Bank has handed over UGX 250 million to MTN Ugandaas its contribution towards the 2019 MTN Kampala Marathon.
The Bank has been a key long-term partner and supporter of the Marathon since its inception 16 years ago. This year, the event will take place on 24thNovember 2019 and proceeds will go towards improving maternal health in the country.
While handing over the cheque, Patrick Mweheire, Stanbic Bank's Chief Executive said, "We are pleased one again to be an annual partner in the MTN Marathon, a remarkable event that reaches out to thousands of Ugandans through initiatives that aim to transform lives in our communities.
According to the United Nations International Children's Emergency Fund (UNICEF), Uganda's Maternal Mortality Rate (MMR) has consistently been one of the highest in the world with 440 deaths per 100,000 live births. This means one woman out of every 49 will die of a maternal complication related to pregnancy or delivery. We believe corporate partnerships like this will go a long way in providing lasting solutions for such tragedies and loss of human life."
He added; "Our objective as a bank is to build on the 16 years of success not only through our financial support but through the participation of our staff. Notably, we contribute the largest number of runners from a single company with over 200 staff members participating annually."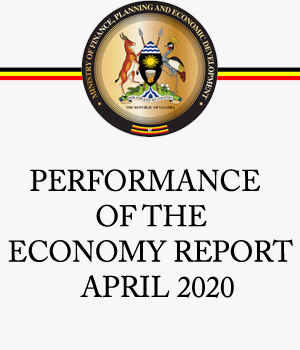 MTN CEO Wim Vanhelleputte thanked Stanbic Bank for the continued support over the years. He said, "The success of the MTN Kampala Marathon wouldn't be where it is today without the support of key partners like Stanbic. Together, we have continued to encourage thousands of Ugandans to contribute towards needy communities every year. Maternal health is an area that requires improvement especially in terms of seeking, reaching and receiving adequate and appropriate care. Through such partnerships, we will be able to improve these conditions to ensure safe childbirth for women."
In 2018, UGX 633 million raised from the MTN Kampala Marathon and Regional Runs with another top up of UGX 400 million from the MTN Foundation, all together totaling UGX 1.33 billion has been invested towards Improving maternal health in Bulambuli, Pakwach, Ntoroko, Kalangala and Kawempe Health Centre IV facilities. The MTN Foundation is working with the Ministry of Health and UNFPA as the implementing partner on the completion of these projects which will be commissioned by the end of 2019.
About Stanbic Bank Uganda
Stanbic Bank Uganda is a member of the Standard Bank Group, Africa's largest bank by assets. Standard Bank Group reported total assets of R1,98 trillion (about USD128 billion) at 31 December 2015, while its market capitalisation was R184 billion (about USD11,8 billion).
The group has direct, on-the-ground representation in 20 African countries. Standard Bank Group has 1 221 branches and 8 815 ATMs in Africa, making it one of the largest banking networks on the continent. It provides global connections backed by deep insights into the countries where it operates.
Stanbic Bank Uganda provides the full spectrum of financial services. Its Corporate & Investment Banking division serves a wide range of requirements for banking, finance, trading, investment, risk management and advisory services. Corporate & Investment Banking delivers this comprehensive range of products and services relating to: investment banking; global markets; and global transactional products and services.
Stanbic Bank Uganda personal & business banking unit offers banking and other financial services to individuals and small-to-medium enterprises. This unit serves the increasing need among Africa's small business and individual customers for banking products that can meet their shifting expectations and growing wealth.