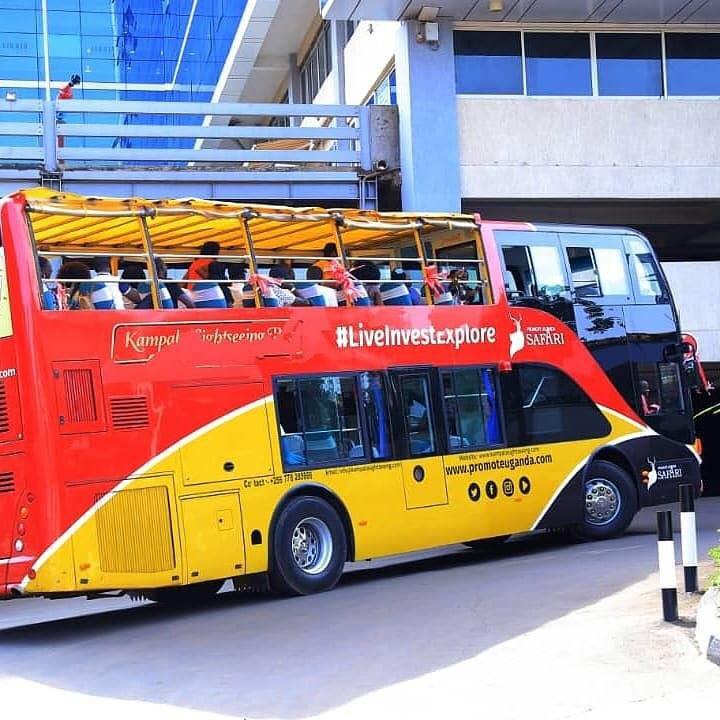 At my tender age, I have almost entered every serious night hangout place and being honest what changes is only the locations but there is purely nothing new! However a 5 hour party session on the prestigious Kampala Sightseeing buses is something that has given me a 360 mood recharge that no bar or club had ever done!
When people say 'work without play makes John a dull boy', trust me just a single night on board will make you wonder what nightlife party and fun would be without these spectacular innovation.
Friday 1ST November the management of the Kampala Sightseeing buses and Uganda Tourism Board launched the Night Bus Parties another move that accompanies the day time tours.
Besides the core bid of promoting domestic tourism through taking people on tour around Kampala's historic and beautiful sights, the Kampala Night Bus Party is also aimed at redefining night hangouts and plots.
"Why a whole night on one table in the same enclosed place?" Uganda Tourism Board CEO Ms. Lilly Ajarova who was also on board that during the launch wondered.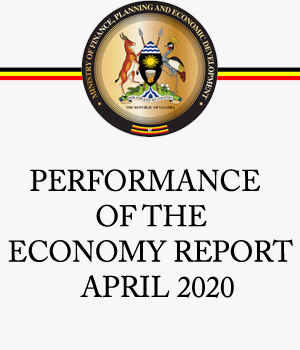 Before getting on board, I didn't know what to expect last Friday but the experience on the maiden tour of Kampala aboard a double-decker bus is one of its kind, indeed Kampala Anyuma Ekiro!.
Forget about the traffic jam, potholes and daytime noise, the night bus party is one thing I would love to do over and over because of several reasons ranging from beauty of buses being painted in our National flag colours, the class of people always on board, the Music, the uniqueness of the night plot, free high-speed Wi-Fi and of course the food and drinks……….. Yamawee….!!
The top of this double-decker offers a unique view of the city and for once, the traffic jam is not an issue because the bus moves quite slowly to allow everyone get the feel of the city and also take photos.
Another most amazing issue is that these busses are available for hire that's incase one has a private party be it an anniversary, birthday, graduation or a normal chillout session with your team. Ticks for the Kampala Night bus party currently go for only shs. 50,000 (Promotional offer).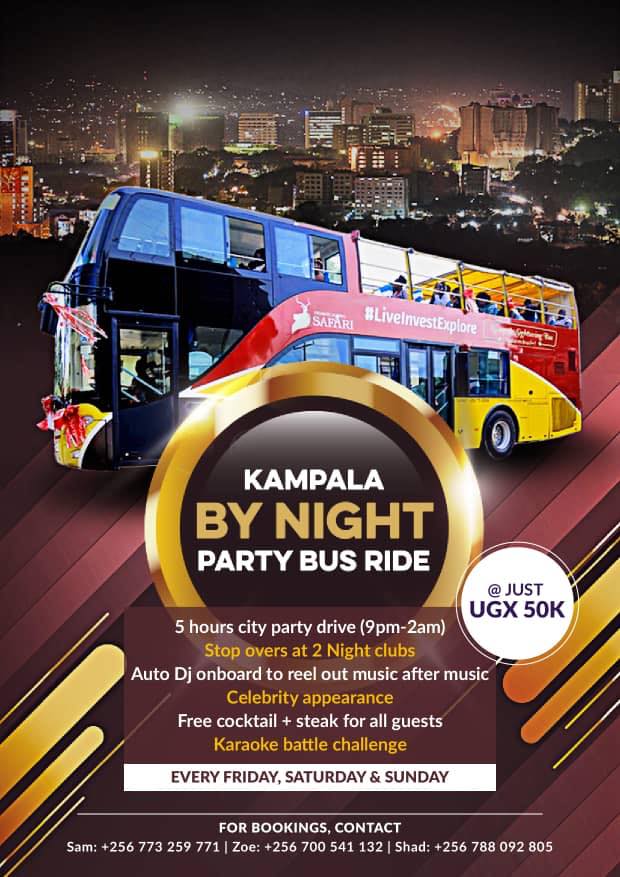 More About sightseeing bus
The Kampala Sightseeing bus has a designated route with more than a dozen sites to visit as well as designated stopovers along the way.
It starts at BMK house off Colville street, to Serena hotel, Speke hotel and Bank of Uganda where it joins Kampala road.
Thereafter, it moves around the Constitution square, Kampala Boulevard, and Post Office building.
On joining Entebbe road, it branches off to Nakasero market, then Clock Tower, Kibuye market before connecting to Ring road.
From there, the tour goes to the Kabaka's lake, then the Lubiri and goes through the Royal mile to Bulange. From there, the bus goes to Lubaga cathedral, and then Namirembe cathedral before it stops over at Café Javas in Bakuli for refreshments.
Thereafter, the journey continues to Kasubi tombs, Makerere Kikoni, Makerere University, Wandegeya and Mulago.
From there, the journey goes to the museum, Acacia mall, then the Independence grounds before returning to BMK house.
The double-decker accommodates 64 people and the journey takes between three-and-half hours and four hours.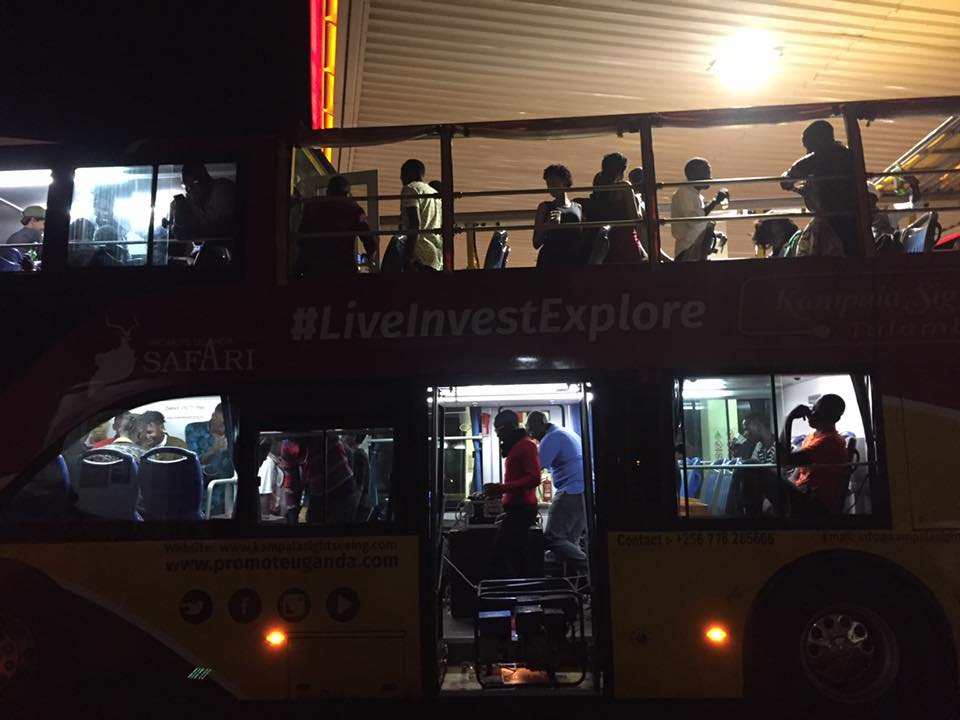 Ugandans and East Africans pay Shs 100,000 while foreign tourists pay $30 (Shs 108,000). This includes soft drinks and light snacks.
The double-decker does two tours a day; first between 9am-1pm and 2pm-5:30pm. Official tours started on Christmas day and will be daily.
Kampala Sightseeing bus fleet so far includes three double-decker.