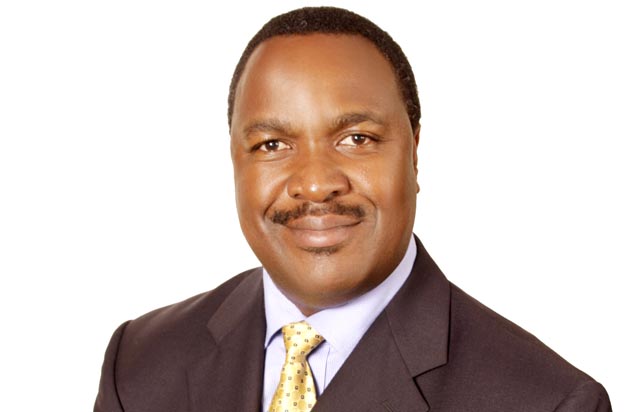 The Government of Uganda through the Ministry of Science Technology and Innovation (MoSTI) joins the rest of the World to commemorate the World Science Day (WSD) internationally referred to as the World Science Day for Peace and Development.
The World Science Day is United Nations Event and MoSTI in collaboration with the Uganda National Commission for UNESCO, Makerere University, Uganda Biotechnology and Biosafety Consortium and various private sector partners are joining hands to celebrate this year's World Science Day. While the designated day is Tenth of November, the Ministry of Science, Technology and Innovation and partners will hold the main celebrations of the World Science Day on Friday 8th November 2019 at Makerere University given the fact that 10th November 2019 falls on a Sunday.
In Subsequent years, we shall revert to the 10th of November. The World Science Day is celebrated globally as means of highlighting the important role of Science, Technology and Innovation (ST&I) in society and the need to engage the wider public in debates on emerging scientific issues.
It also underscores the importance, relevance and application of science in people's daily lives. It helps us to raise public awareness of the importance of science and to bridge the gap between science and societies. In line with this, the theme of this year's World Science Day is "Science for the People, People for Science".
Whereas the day has occasionallyin the past been celebrated in Uganda as scattered small initiatives, this is the first time that my Ministry is spearheading the marking of this important day cognisant of the strategic role and importance of the day.Accordingly the Ministry is coordinating various events to mark the dayincluding the following: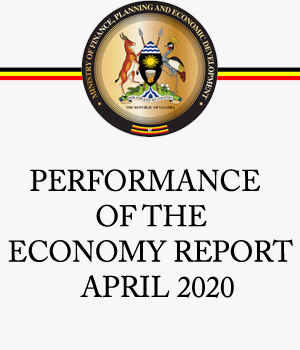 Science Parade and Walk, today Thurday 7th November 2019
World Science Day Main Events at MakerereUniveristy on Friday 8th November 2019 that will include the following:
A Science, Technology and Innovation Conference
Science, Technology and Innovation Exhibition
Children's STEM Experimental Expo
Agro-Technologies and Value Addition Symposium
Awards Gala best innovators and exhibitors
On Saturday, 10th November there will a Science Day Showcase in Lira in partnership with YIYA Technology and Innovation.
The theme of this year's World Science Day which is about "Science and the People" rhymes with the Visionof my Ministrywhich is "A scientifically proficient and technologically advanced innovative society". In order to realize this vision, as a sector, we are championing a number of programmes and projects that are aimed at not only promoting science but also improving the wellbeing of Ugandans through advancement of science, technology and innovation and include the following:

National Space Science Programme, aimed at launching Uganda into Space by 2022. The Space programme has very many applications andwill help the Country in a number of ways including mapping our resource endowments, improving security and creating jobs in various sectors
Establishment of the National Research and Innovation Program (NRIP) aimed at supportig our innovators and scientists translate ideas and research and development outputs into commercialized outcomes (products, processes or services).
The National Science Technology and Engineering Skills Enhancement Project (NSTEI) spearheaded by the Uganda National Council for Science and Technology (which is one of the agencies under my Ministry), aimed at providing incubation facilities for our scientists as well as enhancing STEI skills of young techncians and engieers; retooling unemployed graduates and supporting them to establish Start-UP businesses to undertake infrastructural development of the country and local manufacturing of products for import-substitution and export diversification.
The Machining Manufacturing and Industrial Skills Training Centre Project which was initiated by H.E President Yoweri Museveni and is being implemented by my Ministry through Uganda Industrial Research Institute (UIRI). Under this project an ultra-modern machines producing machine facility is being constructed in Namanve and is due for completion in December this year. We want our youth and Universtiy graduates and technicians to be able to be trained here and given skills to produce most of the spare parts of most factory machines in Uganda instead of importing them including automotive parts for Kiira Motors vehicles.
Science and Technology Parks—My Ministry is working with Universities to establish Science and Technology Parks that will help transfer knowledge from the reseachers and innovators into prototypes-and to eventual commercialisable products through high tech industries and state-of the–art research and development centres.
Municipal Innovation and Technology Hubs (MIT Hubs)- these will be established in a pahsed manner in Municipalities across the country. We have already engaged leadership of these municipalities and we are planning to establish these hubs where the youth can sharpen their skills and innovations and be trained in entrepreneurial skills. These hubs will provide workspaces, common user facilities and value addition equipment that will enable start-up businesses created under the above-mentioned National Science Technology and Engineering Skills Enhancement Project and elsewhere to be nurtured into viable businesses for job creation and income generation.
We are constructing an Assembly Plant to enable Uganda manufacture vehicles here for the local, regional, African and Global market. We are also finalizing the Automotive Industry Policy.
We are in the final stages of transforming PIBID into a legal entity called Banana Industrial Research and Develoment Centre (BIRDC) to enable legal trade in banana derived products. BIRDC will work with the private sector to establish industries in the Industrial tecnology Park in Sanga Town Council.
Therefore, it is clear that the NRM Government led by H.E. President YoweriKaguta Museveni has prioritized Science, Technology and Innovation to lead the Government efforts toindustrialize the Country. This is will be achieved through scaling-up Scientific Innovations and Technological advancements in order help create jobs, and generate new products that can help on import substitution and generating foreign exchange. This has also been made clear in the NDPIII that is in its final stages of development.
In the backdrop of all the above, the World Science Day celebrations will bring these efforts to life and in the eyes of the public, and highlight how science is relevant to the day to day lives of the people. The World Science Day 2019 celebrations will bring together targeted experts in scientific and technical education, Innovators, incubators, academia, researchers, private sector, policy makers, government officials, NGOs, students, media and development partners.
I am calling upon all Ugandans to come and celebrate with us, take part in our various activities and celebrate science as the Ugandan society and the global community as "Science is for the People and the People are for Science"
Finally, my Ministry commits itself to implementing the Uganda Vision 2040, NDPIII the NRM Manifesto by providing effective leadership, an enabling environment for research, and scientific based development for industrialization, competitiveness, employment creation leading to sustainable economy. MoSTI will continue to work with other sectors to promote human resource development, science, research and innovation as well as digital transformation of Uganda to create "A scientifically proficient and technologically advanced innovative society"
For God and my country
Thank you