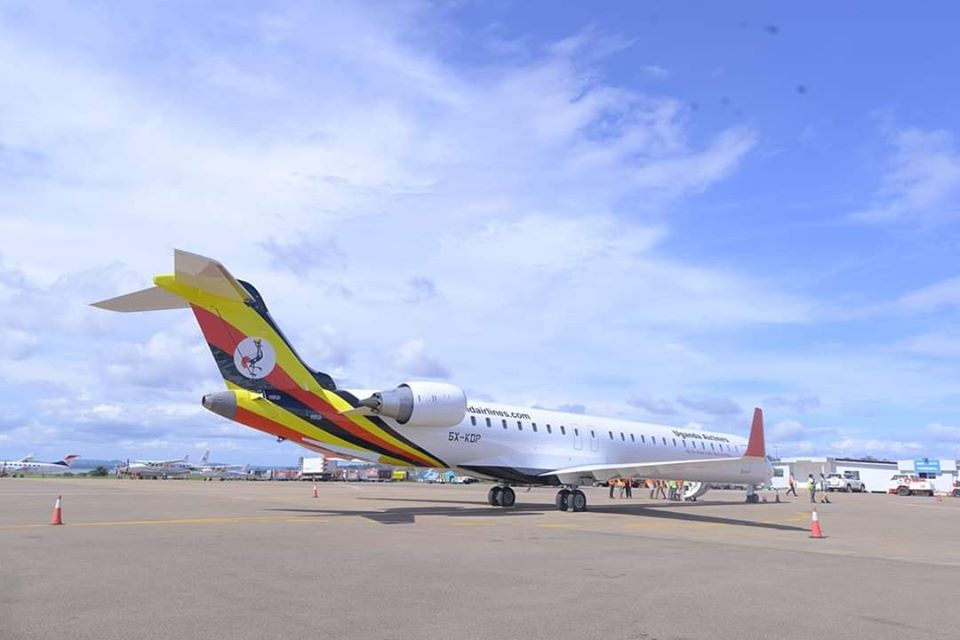 Uganda Airlines has this morning made its maiden flight to Mombasa.
The Direct flights between Mombasa and Entebbe will boost tourism and trade between the 2 countries.
According to UN Commission for Trade, Uganda exported $580M worth of goods to Kenya and significantly reduced its trade deficit in 2018.
Speaking on the new route, the Uganda Tourism Board (UTB) CEO, Lilly Ajarova, is a step closer to UTB's goal of marketing destination Uganda.
She says that the direct flights between the Mombasa city and Entebbe will boost tourism and trade between Kenya and Uganda.

The revival of the brand, originally founded by former president Idi Amin in 1977 but grounded in 2001 amid financial difficulties, is aimed at capitalizing on opportunities in agriculture, minerals, tourism, and oil, and gas sectors, said Monica Ntege Azuba, Uganda's minister of works and transport.