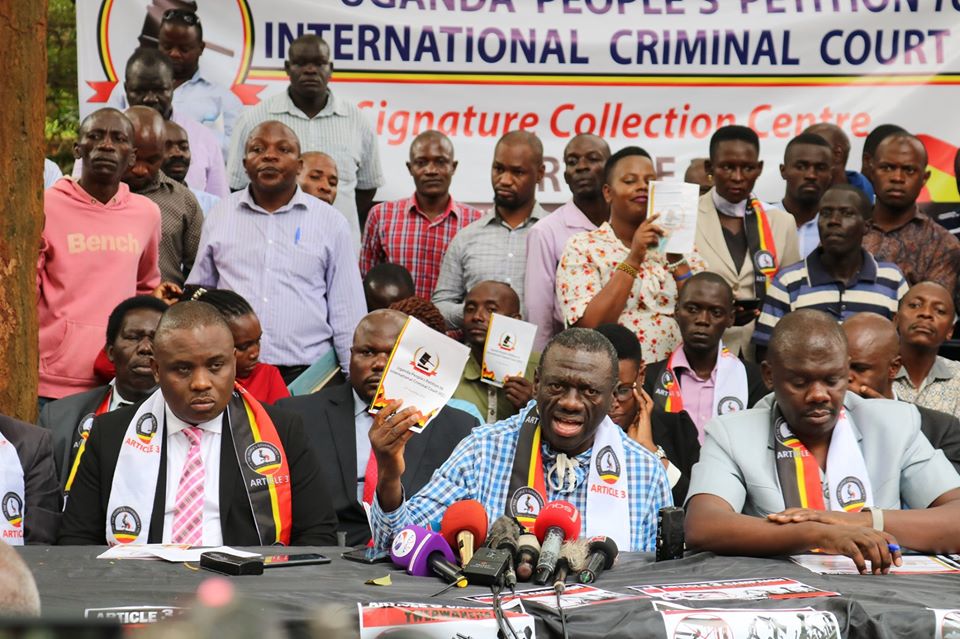 Opposition figure Kizza Besigye has Tuesday appended his signature to a petition which will be handed over to the International Criminal Court [ICC] to indict President Museveni.
The official signing of the petition to ICC against Museveni and others took place at the People's Government Headquarters on Plot 6 Katonga Road, Nakasero, Kampala.
The petition aims to cause an investigation, trial and indictment of the accused for commission of serious crimes and crimes against humanity.
here are the pictures of how it transpired.