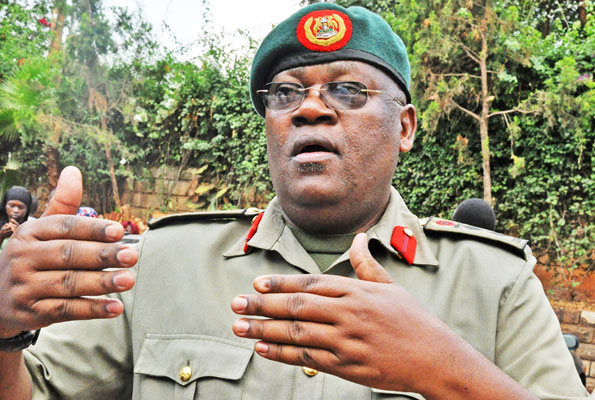 Deputy government Spokesperson Col. Shaban Bantariza has again gone bare knuckles with opposition politicians.
Speaking while appearing on a radio talkshow this Saturday, Saban challenged the opposition to focus on issues that build the nation than those that destroy it.
He noted that the opposition should be grateful for President Yoweri Kaguta Museveni's good governance than just yelling baseless ICC claims.
"We have a government that superintends over Uganda and we have peace. This ICC matter is one of those things that are being attempted and will keep happening." He stated adding that there is a lot of democracy, where people can do whatever they want provided it's within the law.
Bantariza added that the "People's Government" is an unregistered NGO and for that matter cannot report anyone or case to ICC.
"Among the categories that are allowed to do so, it's not there and doesn't exist," he stated.

Bantariza said the best they can do if they exist is to make investigations and take them to a Prosecutor [Fatou Bensouda] who will do their own investigations again from the very beginning.
He said then it would be up to Bensouda to investigate on her own but the oppsotion have no mandate to do that, thus imploring them (opposition) to help government in the preaching the gospel of the different programs going on.
"We're getting into the political season, People's Government is looking for an opportunity to mobilise for the elections. This is part and parcel of what we expect as we get into the political season. One of their own was on a show and told the world that FDC failed to raise two agents for 11,000 polling stations." Shaban added.
Shaban Bantariza, "I feel good that people can express themselves. however, the reasons they're putting across aren't convincing. What constitutes a universal war crime? For their good, they better prepare themselves to participate in the coming elections."